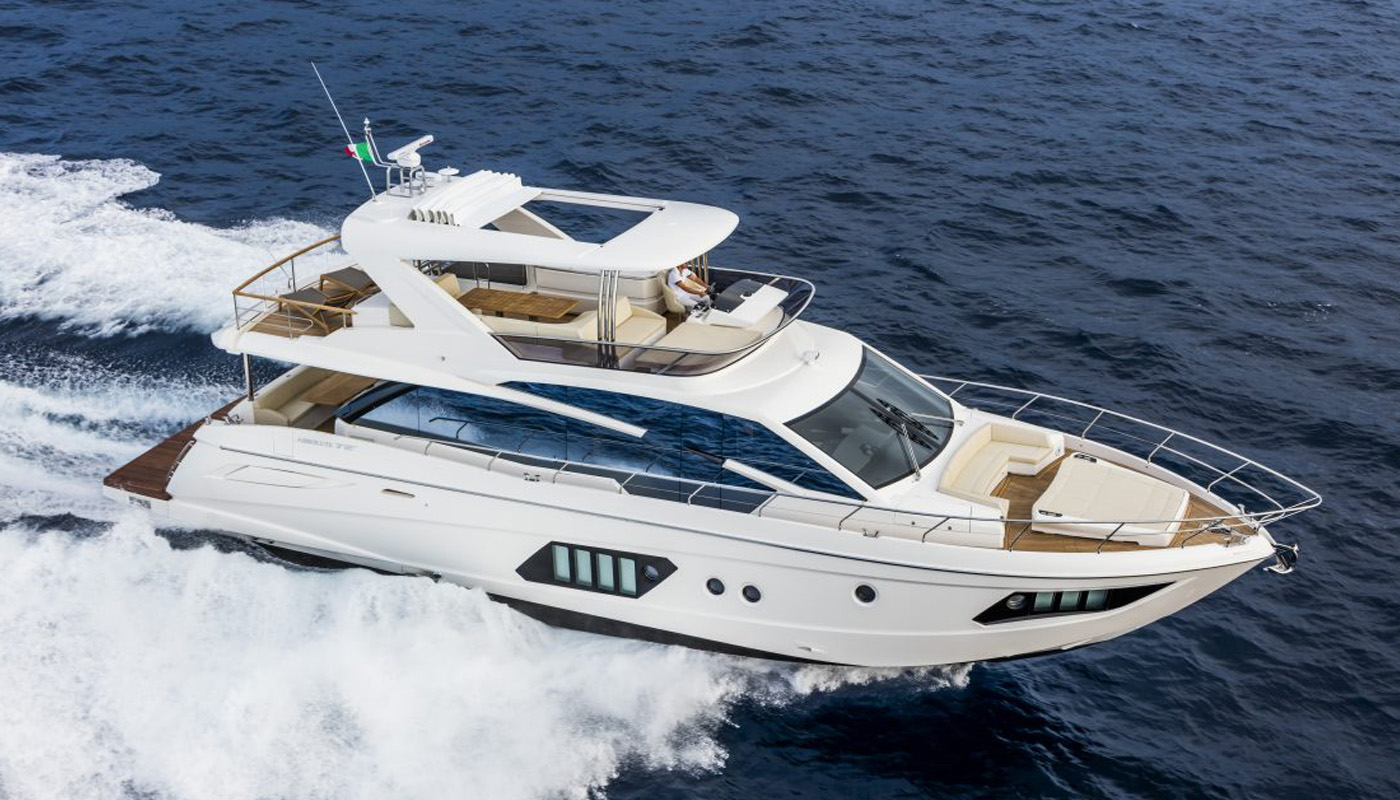 Among the recent novelties conceived and implemented by Absolute shipyard on its boats' range, we can underline the hardtop, which has been built on the models "Absolute 60 Fly", "Absolute 64 Fly" and "Absolute 72 Fly": it is impossible not to underline its wide size, which cannot be find on other yachts the same length.
This fiberglass rigid cover is certainly appreciated by the boating users who, especially in the last few years take advantage of their boats also for long periods. Together with the wide covering sheet, this option turns the space of the Fly into a real additional deck, a sort of further hall, but with an aboveground view.
In fact, by imagining oneself on board, during a hot and sunny summer's day, it is impossible not to appreciate the shaded area created by the hardtop, which allows the guests to take full advantage of the Fly's space, while enjoying the privacy offered by this "veranda" on the sea.