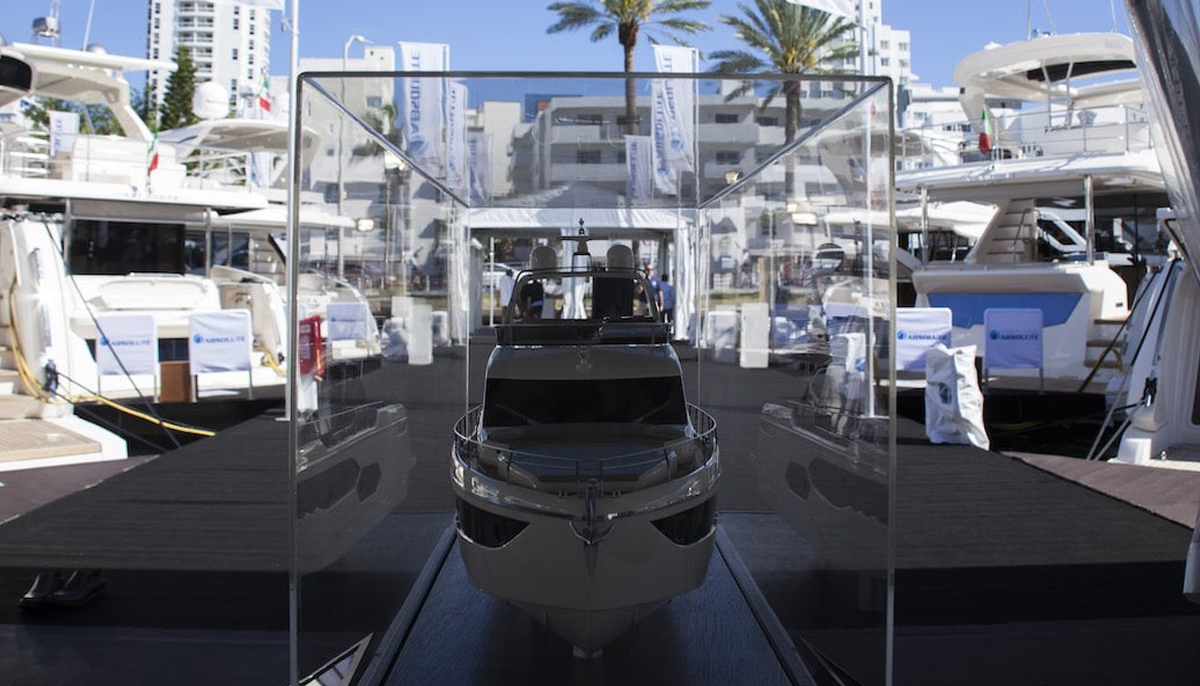 To paraphrase Henry IV of Bourbon, King of Navarre, "Miami is worth a boat show", for the vintage charm of the Collins Avenue in South Beach, for the post-modern glamour of the Design District, for the North Beach fitness, for the Everglades wilderness or for the Brickell high society.
Well, Miami (and its surroundings) has no room for monotony and it is the best place in the world to plunge into the yachting during the month of February, during the coolest (and most casual) current boat show.
Here Absolute is a protagonist, actually it stands out thanks to the launch – the first-ever in the water – of the 62 FLY: some of you may say that the boat has already been presented in January (Hall 6 – Boot Düsseldorf), but can we compare the sunset cocktails & DJ-set in Lincoln Road with the -10 degrees of the Alstadt? Shank, sauerkraut, pretzel and bier have been a nice beginning, but can we compare them with the nightlife in Miami?
All around the Absolute 62 FLY, the entourage of eight bridesmaids, four Flybridge (45, 50, 52, 58) and four Navetta(48, 52, 58, 73), the elegant petals of a fragrant corolla, which inebriates as the warm Caribbean breeze, as the
chirping parrots' flocks, as the rumbling Harley Davidson of the metro-patrol.
What are you waiting for? Pack some casual outfits (do you remember? Miami is informal…) and come visit us!