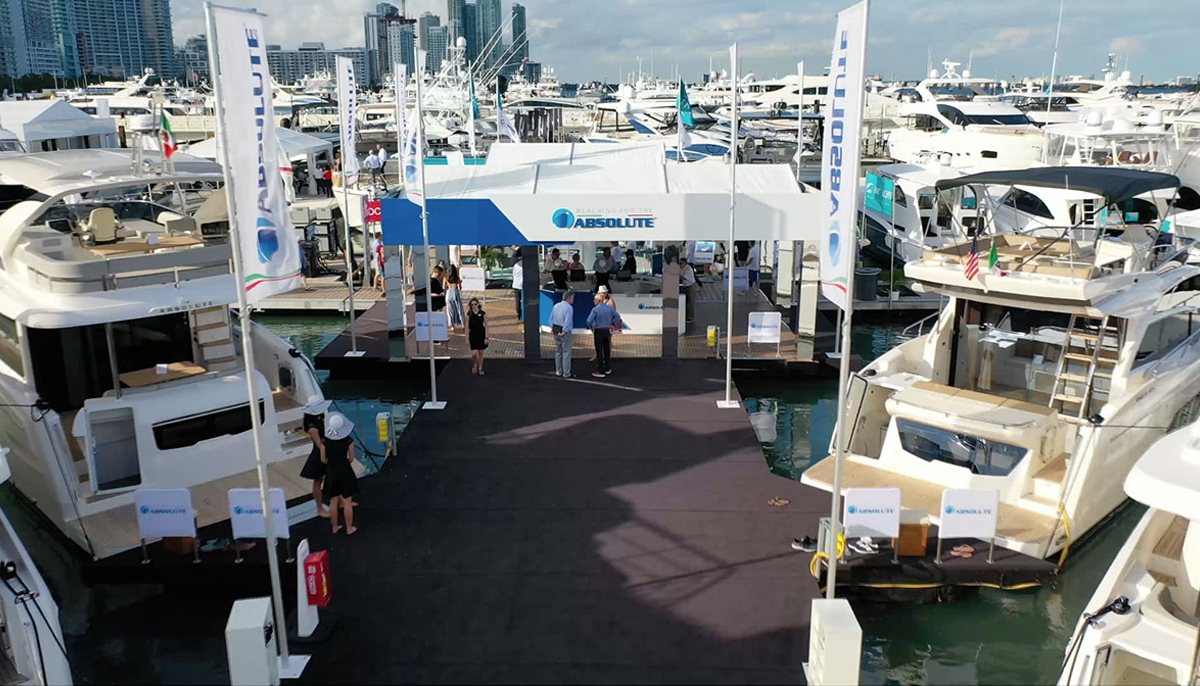 "It is not enough to conquer; one must learn to seduce."
Voltaire
Informality, charm, a feeling of "sparkling": everything makes you feel alive in Miami, but this year the Caribbean breeze has been outclassed by a strong wave of novelties coming from far away.
A gust of pure magic has blown from the most famous Peninsula of the Mediterranean, fascinating the Americas thanks to the unique original notes which always stand out also for the most demanding yachting specialist.
Thanks to the strong personality of its yachts, Absolute has always been making a great impression on the "New World". This year, a special chemistry has sealed a new love: the Absolute 62 FLY, after joining the family, debuted in the water for the first time ever during Miami Yacht Show.
Voltaire would have been very proud of Absolute, capable of charming the entire public of the most "cool" current Boat Show, after having conquered the audience through the excellence of its range, including this year four Flybridge (45, 50, 52, 58) and four Navetta (48, 52, 58 and 73).
Italy stood again out thanks to its style's elegance and its stylistic features' creativity, which are enhanced by the constant technological innovations… because the "savoir-faire" is not shown with words but with action!
Find your Absolute Dealer: https://www.www.absoluteyachts.com/en/dealers/