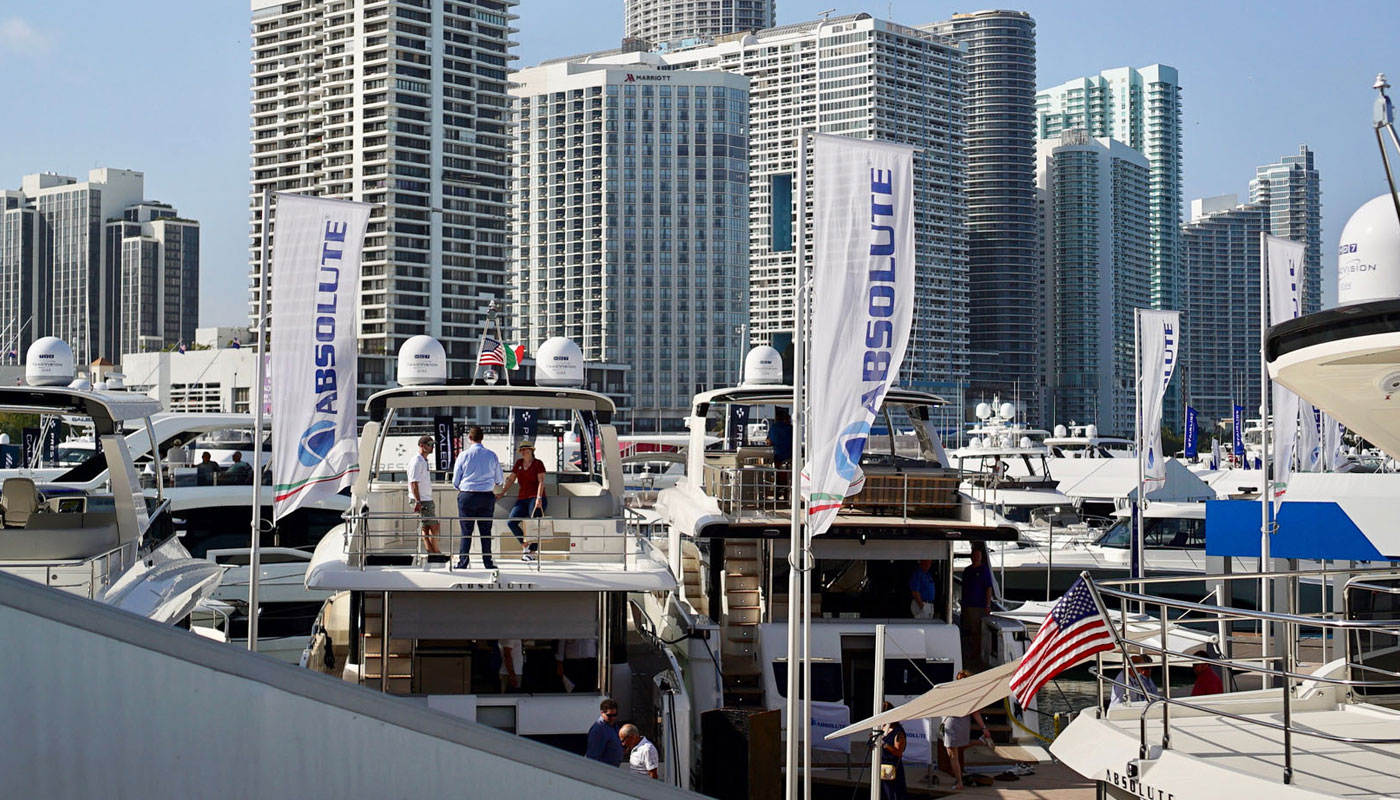 The 2020 edition of the Miami Yacht Show, organized in the new Downtown location on Biscayne Bay, has successfully ended.
It was the ideal occasion to reveal to the American public the two "Generation 2020", Navetta 52 and Navetta 58, and to share with the press a general overview of the Absolute Yachts' latest born – the Navetta 64 – which has been previewed by Cesare Mastroianni during the press meeting on Friday.
There has been a great interest also for the other models on display, 4 units of the FLY range (47 FLY/50 FLY/58 FLY/62 FLY), the new Navetta 68 and Navetta 73, thanks to a partially temperate weather and a very favourable climate, in addition to the presence of the long-established sales network: Jefferson Beach Yacht Sales, Staten Island Yacht Sales, Grande Yachts International, Seanet Company and Marine 360°.
March's agenda is already busy, with the Austrian Boat Show, the Eurasia Boat Show, the Palm Beach International Boat Show and the Absolute Weekend in Saint-Tropez.
To be updated on the upcoming dates https://www.www.absoluteyachts.com/en/events/