WORLD YACHTS TROPHIES (2022)
Navetta 75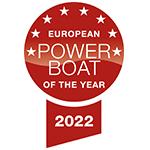 EUROPEAN POWERBOAT (2022)
Powerboats up to 20 metres
48 Coupé
Con il 48 Coupé, Absolute combina ancora una volta un design innovativo con una costruzione magistrale della barca; l'impianto di pannelli solari rende la barca quasi autosufficiente anche in rada.
Mandiamo le nostre congratulazioni alla "bella Italia".

WORLD YACHTS TROPHIES (2021)
Best Layout, nella categoria 45' – 60'
60 FLY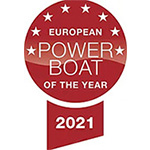 EUROPEAN POWERBOAT (2021)
Miglior yachts sopra i 20 mt
Navetta 64
La giuria ha preso la decisione finale grazie alle caratteristiche di funzionalità e vivibilità della Navetta 64, esprimendo così le ragioni della loro decisione: "considerando la perfetta combinazione di un flybridge ed un explorer, Navetta 64 offre molto spazio sia al suo interno che sul ponte. Le ampie vetrate e l'esecuzione innovativa della cabina di poppa con accesso diretto alla piattaforma trasmettono un senso unico di stile di vita sull'acqua".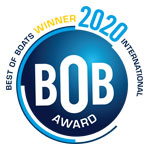 BEST OF BOATS (2020)
Best for travel
Navetta 64
"E' uno dei più grandi yacht che si sia mai visto nella categoria dei 60 piedi: lo spazio a bordo è immenso, aperto e luminoso. Oltre all'incredibile cabina armatoriale a prua, la nuova Navetta 64 ha un beach club a poppa. E' qualcosa di speciale." Questa la motivazione ufficiale della giuria Best of Boats 2020.

WORLD YACHTS TROPHIES (2020)
Best Innovation tra i 64 e gli 80 piedi
Navetta 64
"The Navetta range developed by the italian manufacturer Absolute has been enriched by a new model with totally new features such as a beach club on the platform that allows you to enjoy a very nice living space near the water. To ensure that this place is perfectly watertight, Absolute has developed an automatic inflatable seal system as soon as the doors are closed. Three beautiful cabins plus once for the sailor share the lower deck, benefiting from a very nice outside view thanks to the presence of numerous glass surfaces. Another particularly interesting feature is that the main part of the fly can be completely closed."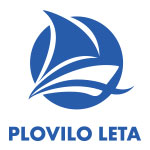 SLOVENIAN BOAT OF THE YEAR (2019)
Motor Boat with fly bridge from 10 to 18 meters
Navetta 48
La giuria della rivista slovena "Val Navtika" ha assegnato il premio di miglior barca nella categoria Motor Boat with fly bridge from 10 to 18 meters alla Navetta 48.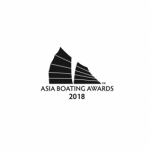 ASIA BOATING AWARDS (2018)
BEST FLYBRIDGE YACHT (Above 55ft to 80ft)
58 FLY
L'Absolute 58 Fly è stato proclamato "Best Flybridge Yacht tra 55 e 80 piedi". Dopo il premio vinto al "Motor Boat Awards" all'inizio dell'anno, l'Absolute 58 Fly si è nuovamente dimostrato il migliore tra i suoi competitor.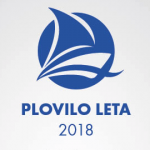 SLOVENIAN BOAT OF THE YEAR (2018)
FLYBRIDGE OVER 18 METERS
Navetta 73
La Navetta 73 è stata riconosciuta "Boat of the Year" 2018 nella categoria Motor Boat open, hard top e fly sopra i 18 metri. E' stata premiata per il suo profilo innovativo, le sue concezioni d'avanguardia e i suoi dettagli degni di nota.
BOAT OF THE YEAR 2017 (2018)
LARGE SIZED CATEGORY 35 FEET AND MORE
52 FLY
Una cerimonia di premiazione si è tenuta durante il Japan International Boat Show e l'Absolute 52 Fly ha vinto il premio "Boat of the Year 2017" (categoria sopra i 35 piedi)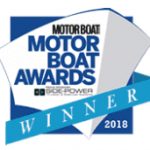 MOTOR BOAT AWARDS (2018)
FLYBRIDGES UP TO 60FT
58 FLY
La giuria ha detto: "Il numero e la varierà di finalisti ci mostra come si tratti di un settore altamente competitivo, quindi è ancora più impressionante vedere una barca spiccare tra la folla grazie all'ingegno, all'interno ampiamente dettagliato e spazioso e allo scafo semplice da guidare grazie al sistema IPS".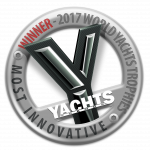 WORLD YACHTS TROPHIES (2017)
BEST INNOVATION
Navetta 73
La giuria internazionale di "World Yachts Trophies 2017", durante il Cannes Yachting Festival, ha assegnato il premio "Best Innovation" alla nostra nuova ammiraglia, la Navetta 73, perché Lei è l'innovazione.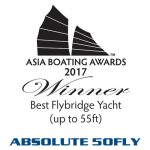 ASIA BOATING AWARDS (2017)
BEST FLYBRIDGE YACHT UP TO 55 FEET
50 FLY
L'Absolute 50 Fly – novità della stagione nautica 2017 – vince l'Asia Boating Awards – Best Flybridge sotto i 55 piedi, durante l'Asia Boating Awards, il famoso e speciale evento che si svolge ogni anno.
EUROPEAN POWERBOAT OF THE YEAR (2017)
ABOVE 45 FEET
50 FLY
Primo riconoscimento per l'Absolute 50 Fly, European Powerboat of the Year 2017 durante il Boot Düsseldorf 2017.
ADRIATIC BOAT OF THE YEAR (2016)
INTERNAUTICA MOTOR YACHT OVER 51 UP TO 60 FEET
Navetta 52
Internautica International Boat Show ha incoronato la Navetta 52 come Adriatic Boat of the Year nella categoria Motor Yacht tra i 51 e i 60 piedi.
MOTOR BOAT AWARDS (2015)
TRAWLER & AFT CABIN
Navetta 58
Durante il "London Boat Show 2015", l'Absolute Navetta 58 – appena lanciata – è stata riconosciuta la migliore barca nella categoria "Trawler & Aft Cabin".