WORLD YACHTS TROPHIES (2022)
Navetta 75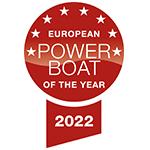 EUROPEAN POWERBOAT (2022)
Powerboats up to 20 metres
48 Coupé
With the 48 Coupé, Absolute once again combines ground-breaking design with masterful boat building; a solar power system makes the boat almost self-sufficient even at anchor.
We send our congratulations to "bella Italia"

WORLD YACHTS TROPHIES (2021)
Best Layout, in the 45' - 60' category
60 FLY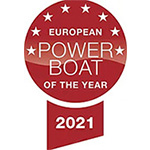 EUROPEAN POWERBOAT (2021)
Best yachts over 20 mt
Navetta 64
The jury based the final decision on her functionality and livability, in their words: "She embodies the perfect combination of flybridge powerboat and explorer. The Navetta 64 provides plenty of space both in her interior and on deck. Large window frontages, as well as the innovative execution of the stern cabin with direct access to the swim platform, convey a unique sense of lifestyle on the water."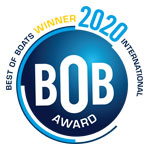 BEST OF BOATS (2020)
Best for travel
Navetta 64
According to a jury of nautical journalists with great experience and passion for testing: "It's one of the biggest 60-footer ever seen. Actually it has 64'5", so the space on board is enormous, open and bright. Adding to the incredible master cabin the new Navetta has a beach club on the aft. It's something special."

WORLD YACHTS TROPHIES (2020)
Best Innovation tra i 64 e gli 80 piedi
Navetta 64
"The Navetta range developed by the italian manufacturer Absolute has been enriched by a new model with totally new features such as a beach club on the platform that allows you to enjoy a very nice living space near the water. To ensure that this place is perfectly watertight, Absolute has developed an automatic inflatable seal system as soon as the doors are closed. Three beautiful cabins plus once for the sailor share the lower deck, benefiting from a very nice outside view thanks to the presence of numerous glass surfaces. Another particularly interesting feature is that the main part of the fly can be completely closed."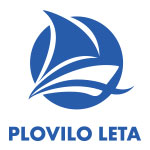 SLOVENIAN BOAT OF THE YEAR (2019)
Motor Boat with fly bridge from 10 to 18 meters
Navetta 48
The jury of the magazine "Val Navtika" have assigned the "Motor Boat with fly bridge from 10 to 18 meters" award to our "Navetta 48".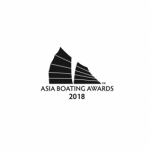 ASIA BOATING AWARDS (2018)
BEST FLYBRIDGE YACHT (above 55ft to 80 ft)
58 FLY
The Absolute 58 Fly has been proclaimed "Best Flybridge Yacht above 55ft to 80ft". After the award won at "Motor Boat Awards" at the beginning of the year, the Absolute 58 Fly has once again shown itself to be the best among its competitors.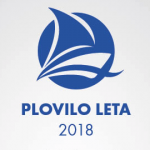 SLOVENIAN BOAT OF THE YEAR (2018)
FLYBRIDGE OVER 18 METERS
Navetta 73
The Absolute Navetta 73 has been designated "Boat of the Year 2018" in the category Motor Boat open, hard top and fly over 18 meters. She has been awarded for her innovative character, her advanced concepts and her remarkable details.
BOAT OF THE YEAR 2017 (2018)
LARGE SIZED CATEGORY 35 FEET AND MORE
52 FLY
An awards ceremony was held during the Japan International Boat Show and Absolute 52 Fly won "Boat of the year 2017 (large sized category 35 feet and more)".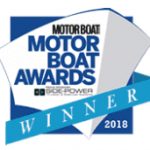 MOTOR BOAT AWARDS (2018)
FLYBRIDGES UP TO 60 FT
58 FLY
The judges said: "The number and variety of finalists shows what a keenly fought sector this is so it's all the more impressive to see one boat stand out from the crowd courtesy of clever thinking, a richly detailed and very spacious interior and a really capable IPS-driven hull".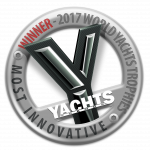 WORLD YACHT TROPHIES (2017)
BEST INNOVATION
Navetta 73
The international jury of the "World Yachts Trophies 2017", during the Yachting Festival Cannes, have assigned the "Best Innovation" award to our new flagship, "Navetta 73", because she is the Innovation.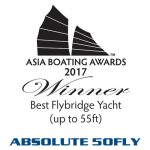 ASIA BOATING AWARDS (2017)
BEST FLYBRIDGE YACHT UP TO 55 FEET
50 FLY
Absolute 50 Fly – novelty of nautical season 2017 – has won the Asia Boating Awards 2017 – Best Flybridge Yacht up to 55 feet, during the Asia Boating Awards, a special and renowned event taking place every year.
EUROPEAN POWERBOAT OF THE YEAR (2017)
ABOVE 45 FEET
50 FLY
First acknowledgment for the Absolute 50 Fly, Europen Powerboat of the Year 2017 during the Boot Düsseldorf 2017.
ADRIATIC BOAT OF THE YEAR (2016)
INTERNAUTICA MOTOR YACHT OVER 51 UP TO 60 FEET
Navetta 52
Internautica International Boat Show has crowned the Navetta 52 as Adriatic Boat of the Year in the category Motor Yacht over 51 up to 60 feet.
MOTOR BOAT AWARDS (2015)
TRAWLER & AFT CABIN
Navetta 58
During the "London Boat Show 2015", the Absolute Navetta 58 – just launched – has been recognized the best boat in the category "Trawler & Aft Cabin".