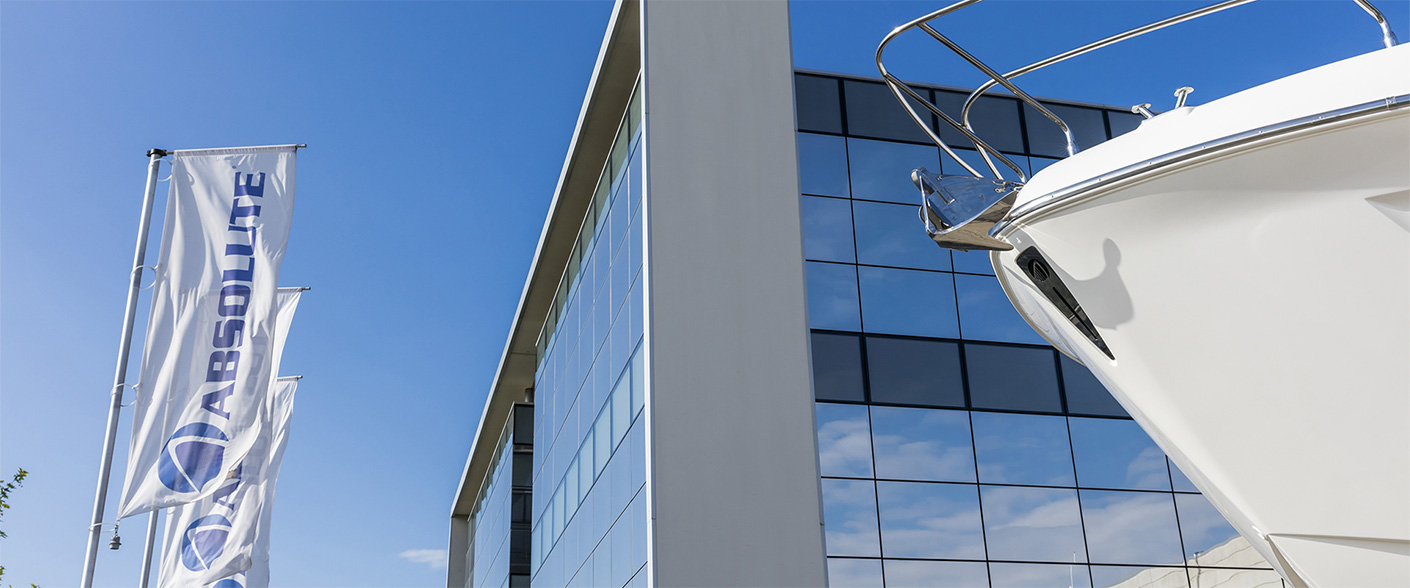 The Company
Absolute Spa designs and builds luxury yachts from 47 up to 75 feet in the Navetta, Flybridge and Coupé ranges. The company was founded in 2002 and is based in Podenzano, Piacenza (Italy).
Absolute is independent both financially and in management. The different phases of studying, planning, and production are developed internally thanks to ourunique combination of experienced professionals in the yachting industry. Absolute is renowned internationally thanks to our network of dealers working hand-in-hand with the company and being committed to its principles.
Absolute is the symbol for experience, innovation, and practicality with yachts appreciated all around the world. Today, the company has solidified its place inside the yachting industry globally by winning several international awards for the design and architectural characteristics of our models.