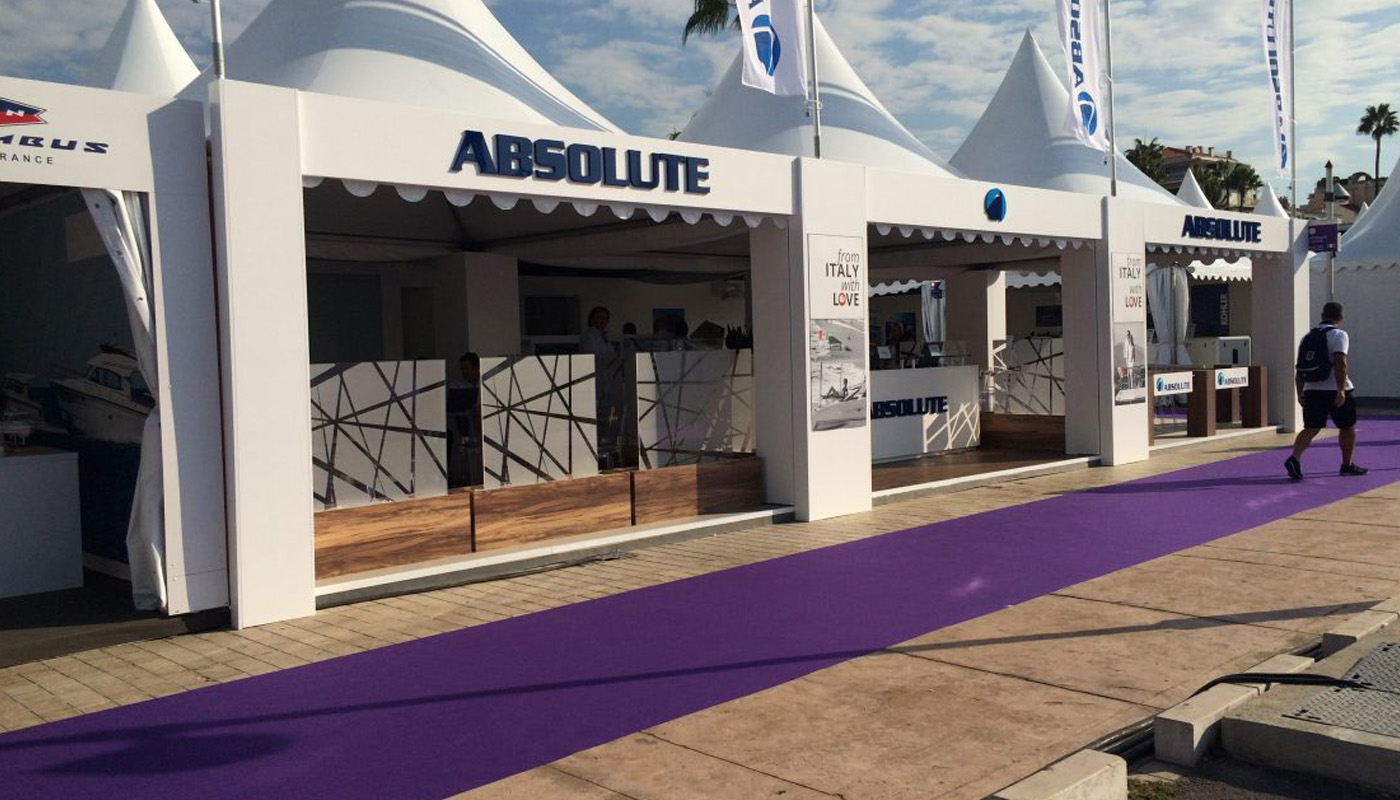 The new "Absolute Generation 2016" debuted in the fascinating setting of the Port Vieux in Cannes in the context of "Yachting Festival 2015", while displaying 9 boats of its range, including the novelty of the season, the "Navetta 52", the real protagonist of Absolute booth.
SportLine, Flybridge and Navetta, there are the ranges displayed at Yachting Festival: each of them, with its specific features, gives to the visitor the opportunity to breathe the elegance and quality that mark these "sea jewels", elegantly designed and produced by the ambitious team of the shipyard near Piacenza.
Absolute's agenda is full of upcoming meetings, during which you could closely admire the products of the new "Absolute Generation 2016":
Genova Boat Show (30th September – 5th October 2015), where our Italian dealer will be pleased to welcome you and show you not only the "Navetta 52", but also "Absolute 56FLY" and "Absolute 60FLY";
Istanbul Boat Show (6th – 11th October 2015) where "Absolute 40STY" and "Absolute 52FLY" displayed;
Barcelona Boat Show (14th – 18th October 2015), with the exhibition of "Absolute 45FLY" and "Absolute 52FLY";
Ft. Lauderdale Boat Show (5th – 9th November 2015), during which "Absolute 40STL", "Absolute 60FLY" and "Absolute 64FLY" will be displayed together with the "Navetta 52", on its debut in the USA..