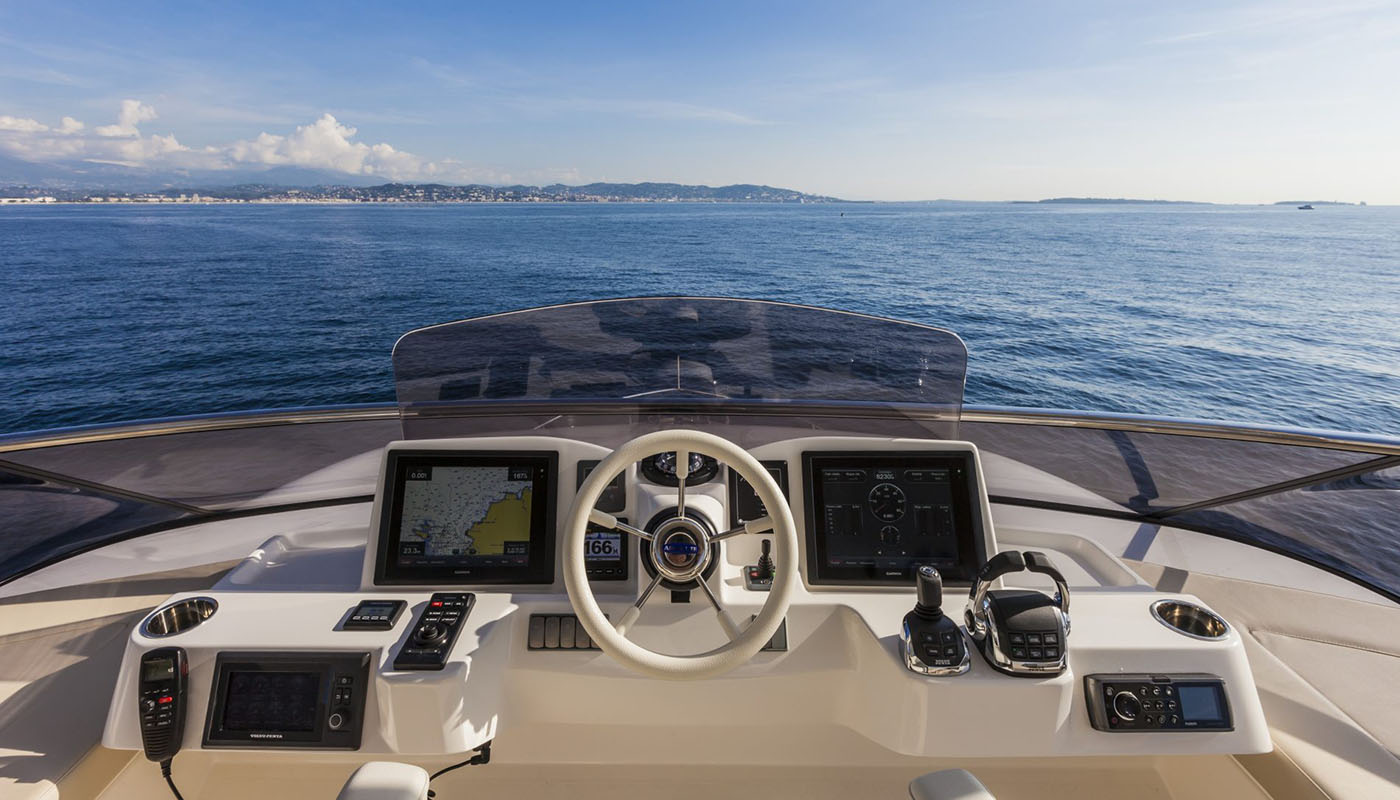 For 25 years, Garmin has been the global leader in satellite navigation and GPS technology in several areas, including yachting. Over this long period, the partnership with Absolute was born and has been developing: shipyard's yachts are equipped with the American company's navigation devices.
Recently, Garmin has announced new product lines: we took this opportunity to discuss about new ongoing developments and products with Mr. Andrea D'Amato, Sales & Marketing Manager – Garmin Marine.
Since 1989, Garmin has been dealing with the design of tools and applications for satellite navigation in various different areas: how has the market changed over these past 25 years and how have customers' needs evolved?

Garmin was established from the desire to explore, discover and conquer. We share with our costumers the passion for innovation and the desire to challenge the others and ourselves. Certainly, the challenges we had to face in the past have pushed us to create revolutionary products.

We have launched pioneering technologies in a range of markets, from yachting to aeronautics, from sports to leisure activities and we are not planning to stop anytime soon. The market, nowadays, keeps on evolving and customers are more and more demanding; this is why we never stop designing and creating new products that will meet their expectations. We share the same passion, love of the sea and yachting. 

Within an environment of ongoing research and strong development of new products, features that have always marked Absolute's work, how is the partnership with Absolute perceived?

We are honored and proud to be working with such an Italian excellence like Absolute Yachts. We share the same commitment to the customers, taking care of every single boat from start to finish, from designing it, to creating it, and even beyond.

We are two companies made of people whose aim is to offer yacht owners a superior product, constantly committed to finding and offering innovative solutions that will simplify and improve the experience at sea.

Can you tell us more details about the recently launched GPSMAP 8400 series? What are the main technical and aesthetic features of these maxi chart-plotters? And what are the tangible benefits yacht owners can enjoy during navigation? 

The new GPSMAP 8400 series is made of maxi high definition chart-plotters with a multi-touch full HD wide screen that can go from 17'', to 22", to 24". These tools are equipped with a new and powerful processor that allows incredible performance as far as yachting devices are concerned. They can be recessed or flush mounted, so that the dashboard becomes an elegant crystal panel fully integrated. 

By means of the large ultra HD screen, that can be divided up to 6 windows in split screen mode, it is easier to keep track of every important detail simultaneously: cartography, radar, cameras, depth finder, engine data, home automation on board. Possibilities are endless!

GPSMAP 8400 series' models are compatible with optional cartography BlueChart® g2 HD and BlueChart g2 Vision HD. By means of this new cartography, it is possible to take advantage of the innovative technology Auto Guidance 3.0, that safely provides the best route to the final destination. 

Every model is provided with Wi-Fi® and ANT™ wireless connection, NMEA 2000, J1939, HDMI, USB hubs and four Ethernet hubs. The brand-new feature is that you can use the new GPSMAP 8400 as a touch screen for your computer, Windows® or Apple®, without the need for external keyboard or mouse. 

What other news do you have in store for the future? Can you give us a sneak peek of the products that will be joining the already wide Garmin selection? 

Our products launched at the latest Miami Boat Show have raised the bar as far as yachting tools are concerned; but our ongoing research of performance, functionality and design never lets us stop.

Our engineers and designers are indeed already working on new products; Garmin's innovation process is constant.

Over the next years, you will hear from us!

Absolute can only reconfirm its own recognition for Garmin's elegant, reliable and functional products, which represent specific essential features of Absolute pleasure yachts range.