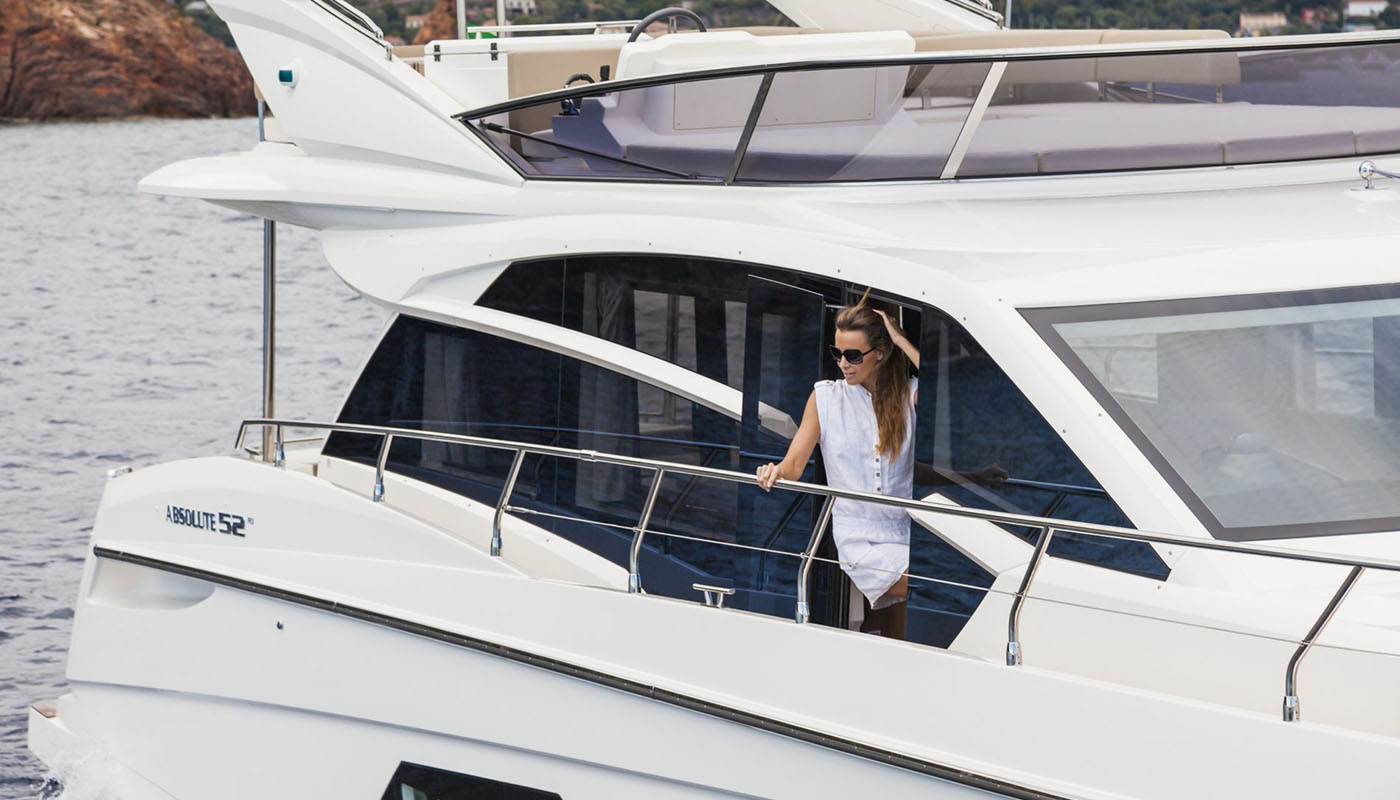 Sailing the seas of four continents, exhibited during many boat shows of worldwide importance, Absolute 52FLY can, without any doubt, be defined the leading product of the shipyard, one of the most representative models of the entire Absolute's range.
Since its launch, that took place during 2014 Cannes Yachting Festival, Absolute 52FLY has achieved a resounding success in different markets all around the world, thanks to its peculiarities that make it unique and easily usable in different contexts, perfectly meeting the taste and demand of many people.
Its 16 meters of length, allows those who board not to regret what they leave on the mainland. The fly, the inner spaces and the lower deck: the ship owner and his guests can enjoy all the spaces (finely designed and realized with great attention to details), feeling like home.
Every owner will be enthusiastic of having a real jewel in his hands, with a unique style and the performances of a motor yacht.
Discover more about Absolute 52FLY at the following link, and don't lose the occasion to visit it: here you find the list, always updated, of the boat shows that the Absolute network will take part.
We revealed it some times ago and we just can confirm it again: Absolute 52FLY is the real best seller of our shipyard!