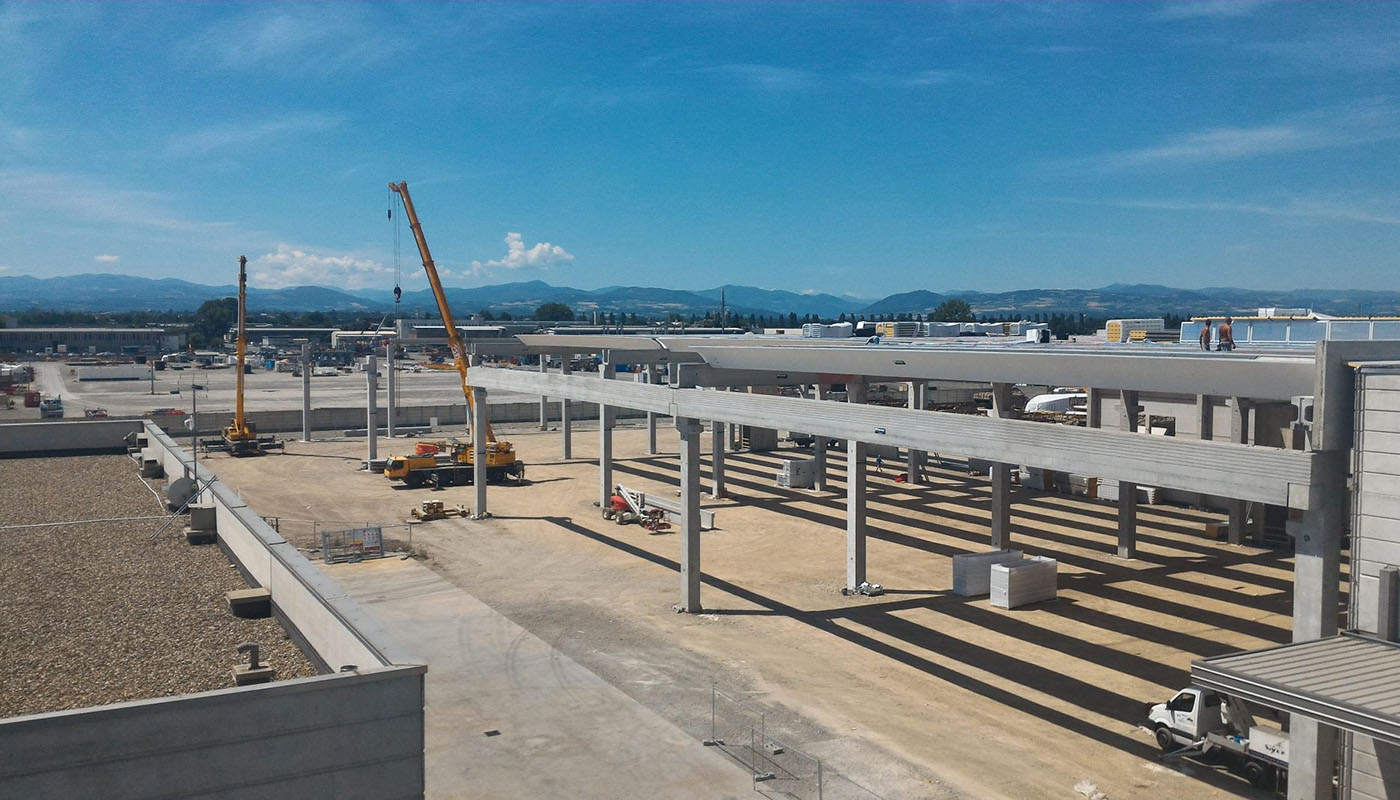 Absolute's ambitious journey has started from its very establishment. From that start, we have always pushed ourselves further, without stopping. Today, in 2016, an enlargement operation of the facilities and the floor area of the current headquarters has begun, and within 2016, it will increase by 7.200 m2, from the current 17.000 m2 to 24.200 m2.
The Italian spirit that distinguishes the artist from the artisan is "knowing how to create", rather than "knowing how to do". In the past, a laboratory was the artisanal creativity theatre, the birthplace of a work. Along with the same old spirit, today this laboratory is growing more and more and it has become a "shipyard", making room for new technologies.
Not only does growing mean to strengthen one's structural system, but also it means to wittingly "mature": other than the space, the company staff grow, in order to optimize internal flows and to complete the various steps of production.
The route towards the future has been drawn and it will come with lots of innovations that will lead to a consistent evolution in terms of boat quality.
Doubling of the robotic warehouse and of the ventilation systems in the rolling department, implementation of an automatic resin feeding system, new CNC work center for the carpentry department, warehousing system and new layout optimized for the movement of semi-finished products; these are only a few of the technological innovations that we are planning