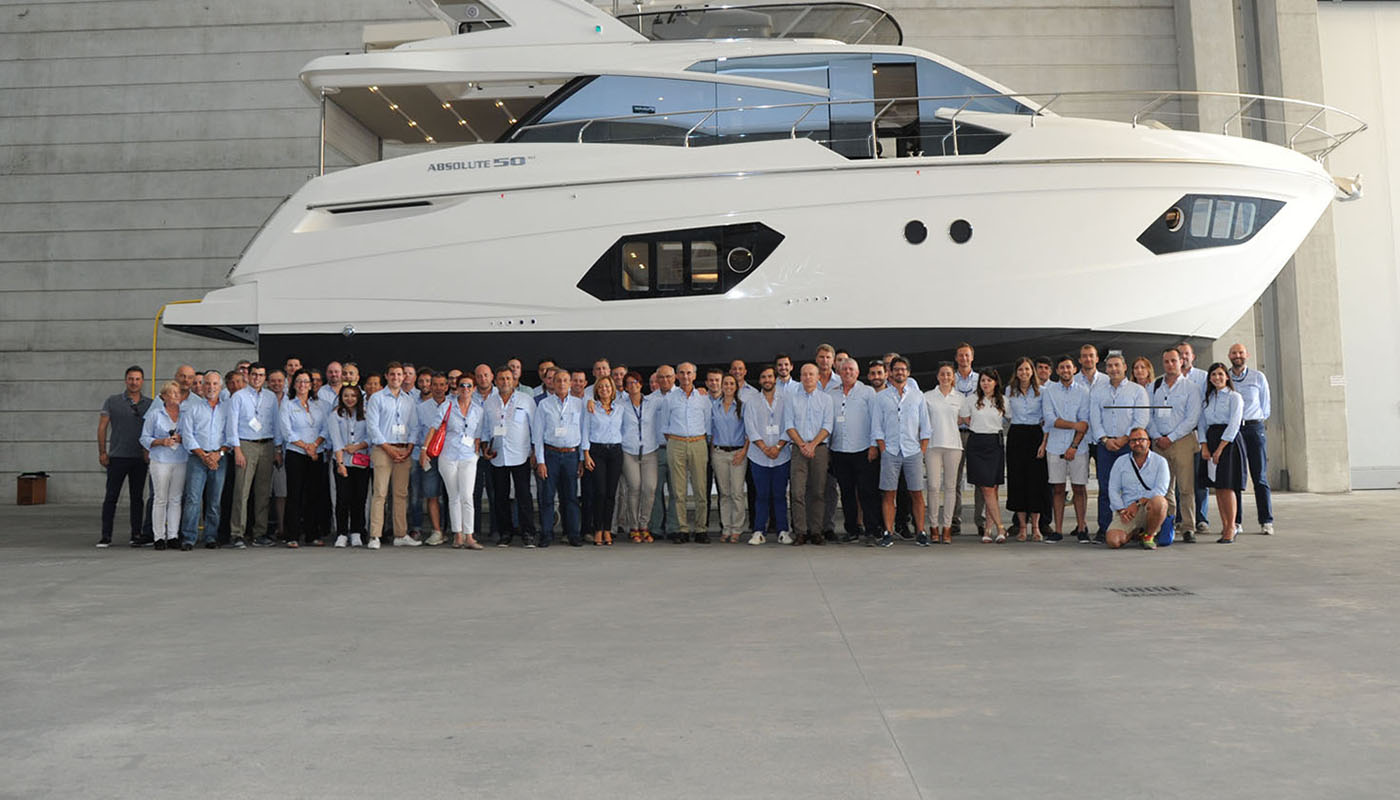 AN ITALIAN AND INTERNATIONAL FAMILY.
Absolute, brand leader in yacht production, has opened its doors to the world, from June 29 to July 1, 2016, for its traditional Dealers Meeting at Piacenza headquarter.
This event had the purpose of showing its dealers from all the planet's corners, the news of the season, to discuss new objectives, new perspectives and visions for the future.
Great attention was devoted to the presentation of the new integrated communication campaign starting in September, which will develop on mainstream media, from print to international trade magazines, website, corporate identity and social networks. All consistent with the new layout and the concept that will mark the route to the future of Absolute S.p.A. now on.
The Italian company grows beyond the boundaries of the peninsula embracing new cultures, visions and talents: a winning team more and more solid and ambitious, pointing the horizon in order to export the Made in Italy excellence all over the world.
Constant commitment, teamwork, attention to detail, attention to the customer are the strengths that have made Absolute get away, investing in the area of Piacenza shipyard from the current 17,000 to 24,200 square meters by September 30, 2016.
This meeting was also the occasion to present to the dealers the new  born, forged from Piacenza artisan masters and ready to land in all ports of the world: the new model Absolute 50 Fly, the absolute form of comfort.
Watch the video here