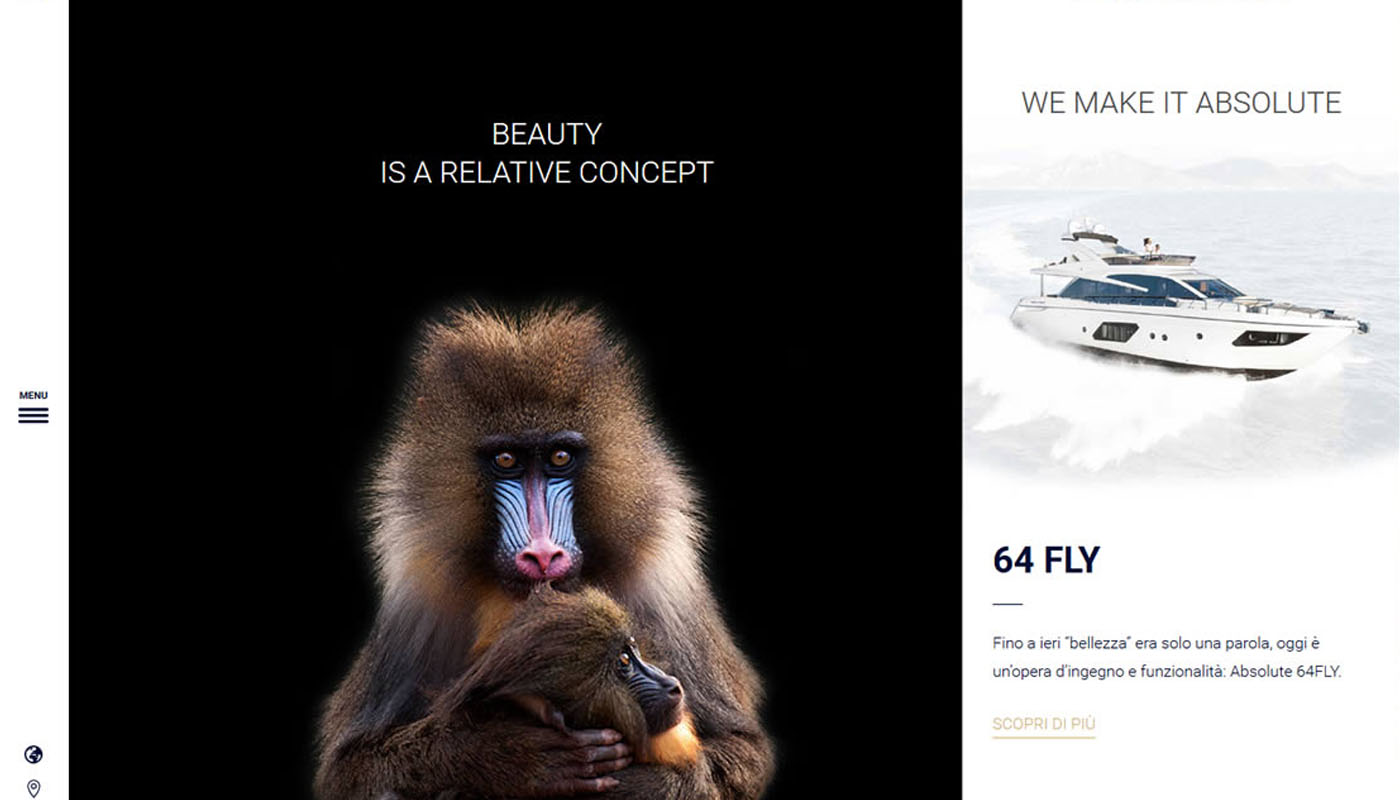 All eyes are on us: Absolute has just launched a brand new and ambitious communication campaign, signed by Meloria.
The aims were to strengthen the brand identity and to build a strategy that comes directly from observing the company's values and attitude.
"Reaching for the Absolute" represents the ultimate spirit of the philosophy and the work method of the brand, which is why it was chosen as the payoff that goes along with the actual logo. Its DNA has been written in the name since its establishment.
Absolute: a clear and sharp work, with no frills, an innovative thought which is made tangible.
Most people are led to think that everything is relative in life, Absolute believes that anything can aim for the absolute form. From this concept, the brand new leitmotiv was born: "WE MAKE IT ABSOLUTE"
The communication campaign is based exactly on such concepts, in a light but convincing way. We introduce Absolute boats thoroughly by means of an impressive visual and a recognizable format.
In order to efficiently deliver the message, such philosophy has been applied in an "absolute" way to any media, by the press, up to the new communication that has been studied ad-hoc for the web. The latter provides for a new editorial plan for social networks and a restyling of the website, which features a new sleek and user-friendly design: the keywords are "navigability" and "quick access" to information.