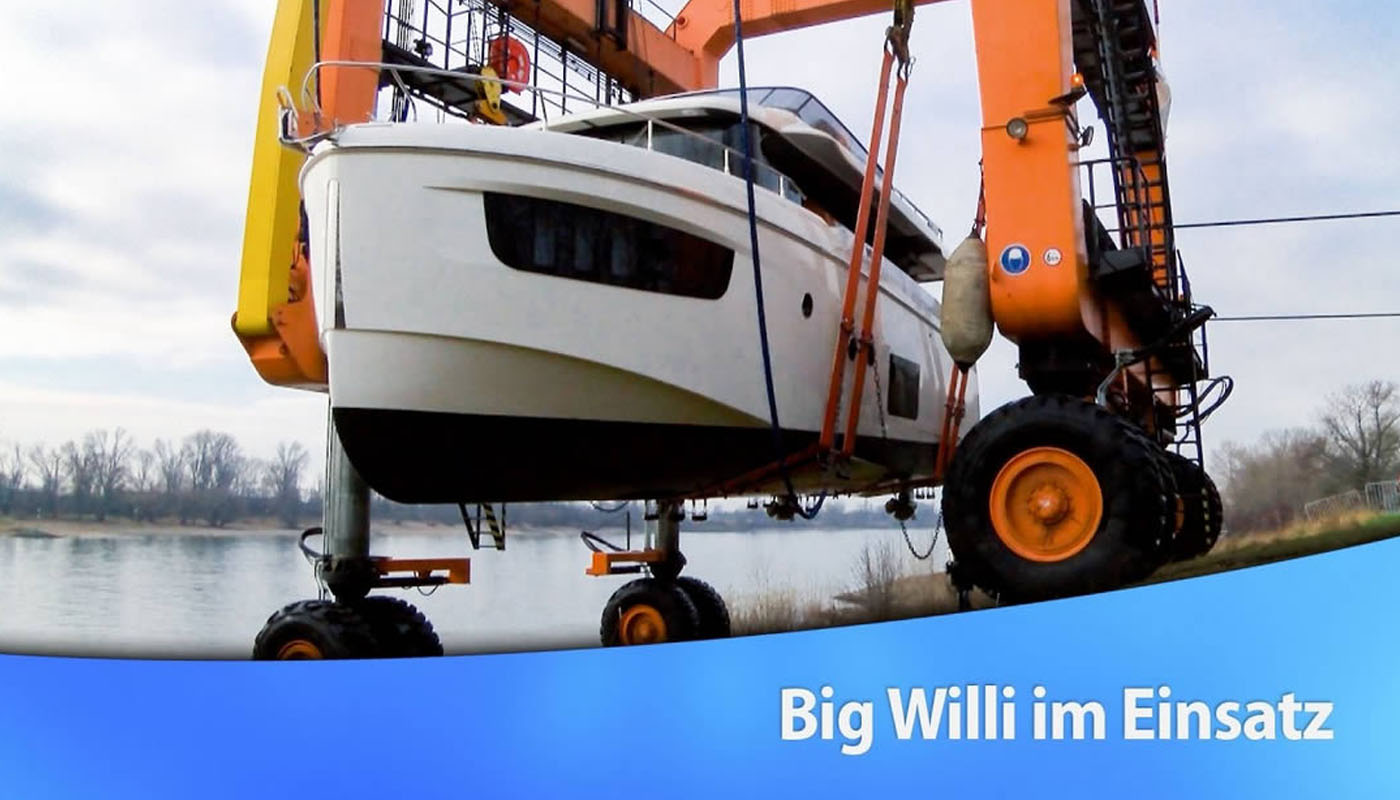 Who has said that the boats shall only navigate in the water? Well, if you want to attend at the largest indoor boat and water sports event in the world, it's worth considering to cruise the land!
This is what we have done, and it is not the first time.
Our "Absolute 60FLY" and "Navetta 52" have been moved from Italy to the North Sea, on deck of a large oceanic vessel. Then, they have gently come across The Netherlands and Germany, through channels and rivers, thus approaching to Düsseldorf by the Rhine.
But what about the last few hundreds meters? How to get into the Düsseldorf Messe?
The answer is here in these footages… take a glance and have fun.
A special thanks to the stalwart heroes of this in-land navigation, Gimmy and Dirk (guess what, we are kidding them but they are real skilled sailors, absolutely…).