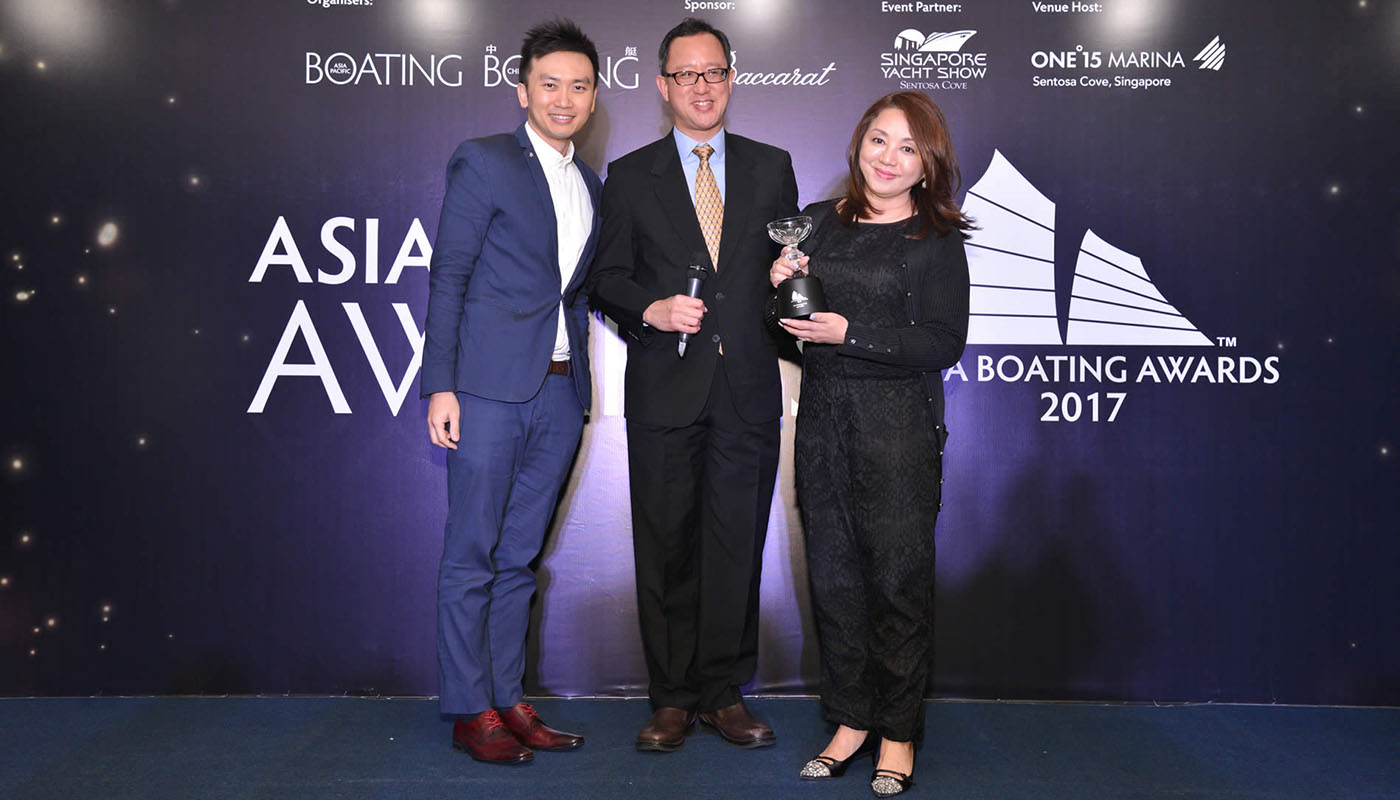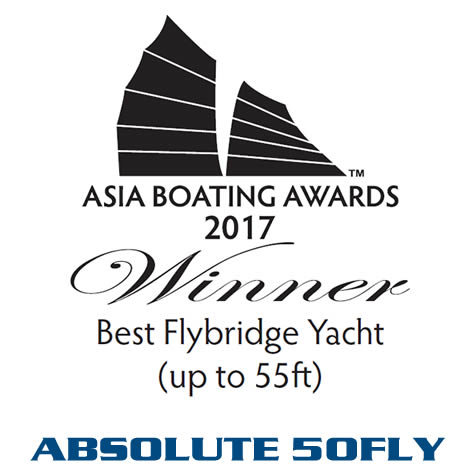 Absolute 50 Flybridge Winner Asia Boating Award 2017
The annual Asia Boating Awards has been recognizing the best of the maritime industry since 2005.
We are very proud to announce that our Absolute 50 Fly – novelty of nautical season 2017 – has won the Asia Boating Awards 2017 – Best Flybridge Yacht up to 55 feet, during this special and renowned event that this year took place on the occasion of Singapore Yacht Show.
After the prestigious accolade won during the Boot Düsseldorf 2017 (Euroepan Powerboat of the Year), this major award reaffirms the value and the international success of this model, which, after only one year, has already been displayed in the main worldwide Boat Shows and has already conquered global markets, thanks to its quality and unique features.