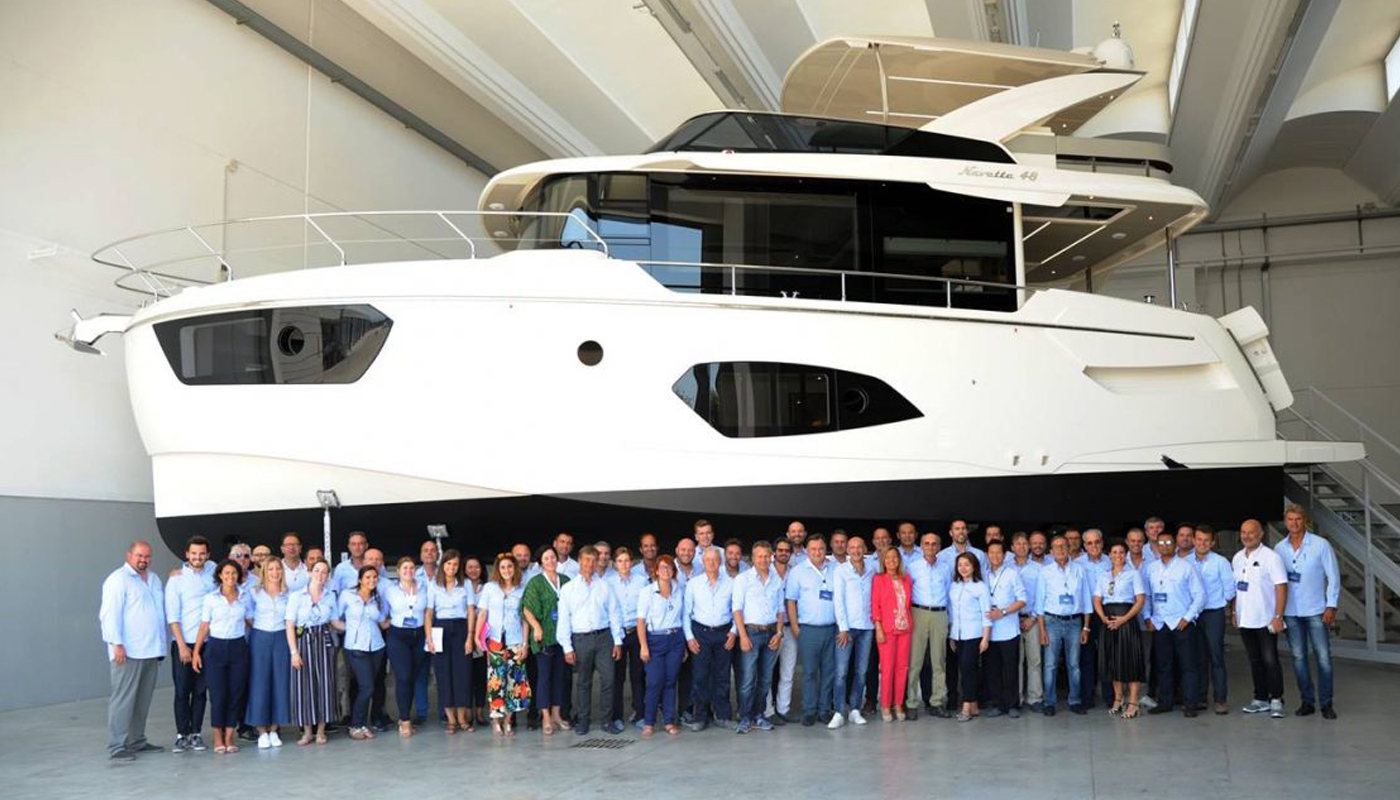 READY FOR THE ABSOLUTE CHALLENGE NOW MORE THAN EVER.
One of the most admired shipyard in the world was the location of the Absolute World Meeting 2018, from 19th to 21st June 2018 in Podenzano (Piacenza), a long-awaited event for the Absolute dealers, who arrived from every corner of the earth to set the strategical routes for the year ahead.
On this occasion, Absolute, brand leader in the yacht manufacturing, global top player, has opened the door to new ambitions. Among them, Absolute has presented to its team the shipyard and the new models' technical innovations, actually analyzed during a shipyard tour that made it is possible for the Dealer to deepen where the idea and the products come from, the structure, the functionalities and the technologies that characterize every manufacturing department, coming also aboard the Navetta 48, newest member of the Absolute family. This model revolutionizes the "space-and-light" concept, totally going beyond any conventional references, as well as traditional
manufacturing restrictions and limits.
How not to analyze the goals in view of the upcoming events and Boat Shows? The nautical season 2018/2019 will be starting as usual with the Absolute Weekend in Varazze, the first occasion for the public to see the Navetta 48 that will be officially presented during the Yachting Festival Cannes. And the novelties of the season don't end there, because the Boot Düsseldorf 2019 will be the location of a new model's launch, which will implement elegant and innovative details.
Among the key concepts of the Absolute World Meeting, the idea of a team, a well-established team, that keeps growing together day by day, breathing life into new ideas that strengthen the team itself. Starting from September, the brand will renew its appearance, after the success of the communication launched in 2016, using a breakthrough and unconventional language, translating the messages into absolute experiences for future owners.
The Italian-DNA company has always been embracing important international players' points of view: a winning team, more and more united, whose gaze is always focused on new ambitious horizons.