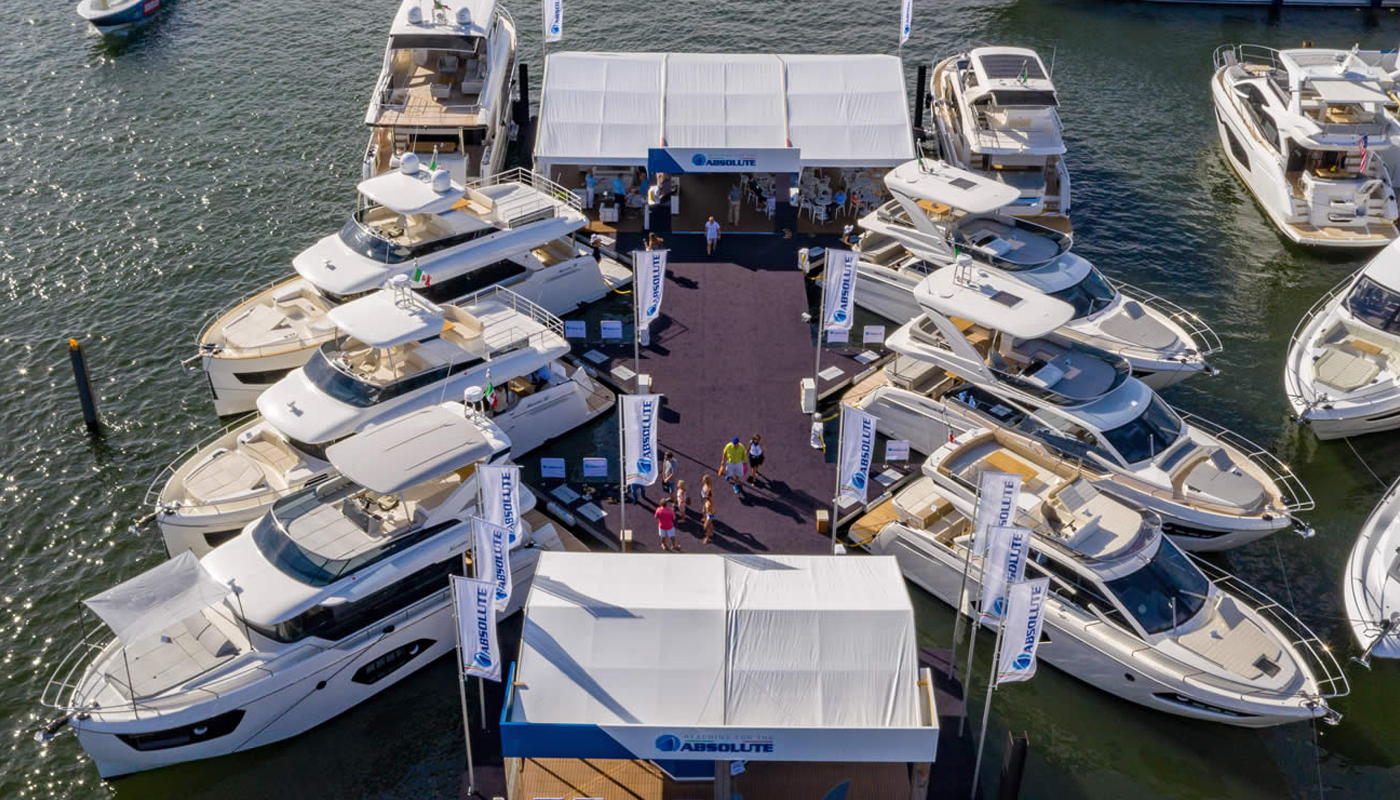 The world's largest Boat Show recently came to an end: we are talking about Fort Lauderdale International Boat Show 2018, which took place from October 31st to November 4th in the sunny city of the Florida south-east Coast, renowned for its beaches and waterways.
With about 300,000 square meters of exhibition area, the event hosts 1,500 boats coming from 52 different countries in the world.
During this event, Absolute has win the Americas over thanks to its amazing range of models: 45 Fly, 50 Fly, 52 Fly, 58 Fly, Navetta 48, Navetta 52, Navetta 58 and Navetta 73.
The unique outlines of the Absolute yachts as well as their unequaled quality have literally enraptured many enthusiastic, expert and curios vititors.
The last valuable creation of the Italian shipyard, the Navetta 48, has enjoyed great success, letting visitors living a special experience.
New and strong emotions are coming: Absolute has great surprises in mind for the new long-awaited event, the Boot Düsseldorf – from 19th to 27th January 2019 – where the official debut of the Absolute 62 Fly is going to take place.
The arrival of further novelties for both ranges, Fly and Navetta, has already been announced for 2019, confirming the overwhelming growth trend of the shipyard.