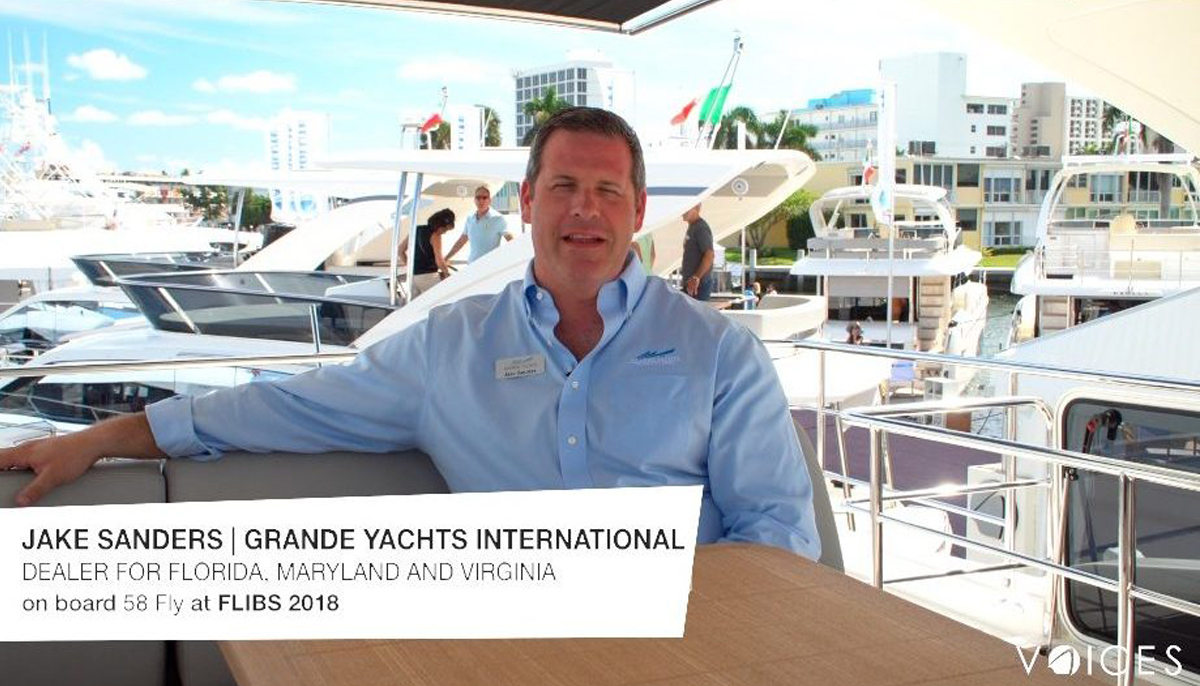 This is our second appointment with the "voices" of Absolute Yachts' new weekly column.
The protagonist of this meeting dedicated to some among the main players in Absolute Yachts' world is Jake Sanders, General Manager of Grande Yachts International for the State of Florida.
Grande Yachts International is a marine dealership specialized in luxury yachts and Absolute's dealer dealer Absolute for the for the Southeastern United States that offers a wide range of services with yachting centers strategically placed in some of America's most prestigious yachting locations.
Grande Yachts International has enlarged its clientele and geographical range with the belief that today's market is driven by consumers interested in purchasing premium brands from a dealership that can also deliver exceptional after-sales service.
In 2018, the company won the award for Absolute Yachts' TOP DEALER thanks to all the investments made to offer the widest and most complete yacht range of the shipyard.
Offices: Grasonville (MD), Baltimore (MD), Miami (FL), Palm Beach Gardens (FL), Stuart (FL), Deerfield Beach (FL), Dania Beach/ Ft, Lauderdale (FL).
In this video interview during the 2018 Fort Lauderdale Boat Show, Jake Sanders, on board the 58 FLY, tells us some among the most interesting features of one the most appreciated models of the shipyard. Let's find out them together!