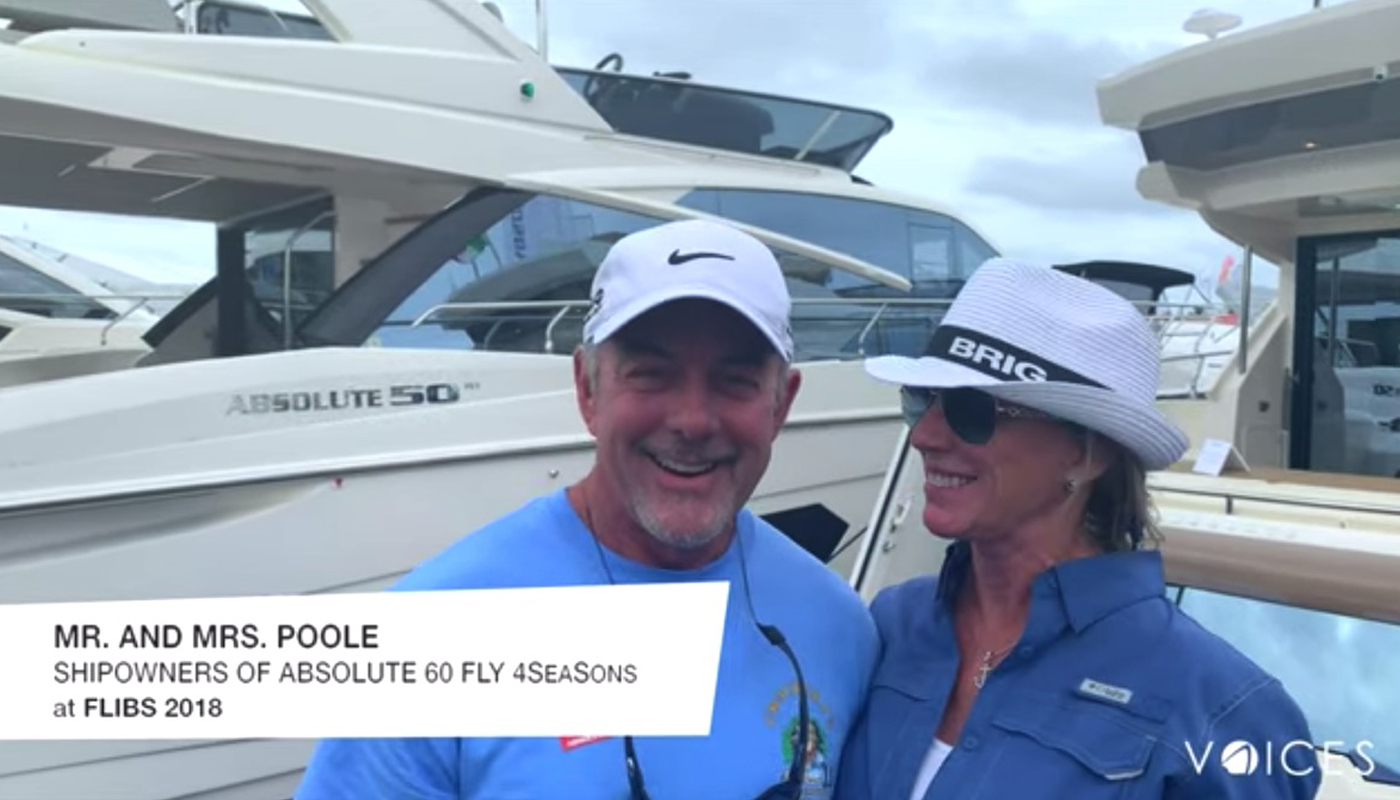 For the fourth appointment of "The Absolute Yachts", the special section that tells about Absolute Yachts' world through the voice of its players, we approach boat owners sailing between Florida and Bahamas.
At 2018 Fort Lauderdale Boat Show, we meet Mr. and Mrs. Poole, owners of "4SeaSons", an Absolute 60 FLY.
With their enthusiasm, they tell us the emotions of those who have made the right choice.
With her convivial spaces designed to sunbathe, have informal cocktails and parties, the Absolute 60 FLY makes life on board simply unique.
This Absolute model is a yacht with capital "Y" equipped with three guest cabins below deck and a crew cabin, each with its own bathroom for a total of 4 toilets on board. All rooms, beds and showers are oversized in order to offer unparalleled comfort without sacrificing interior spaces.
A 60-foot yacht like this cannot fail to fascinate. Therefore, we just have to find out what it's like to have one.