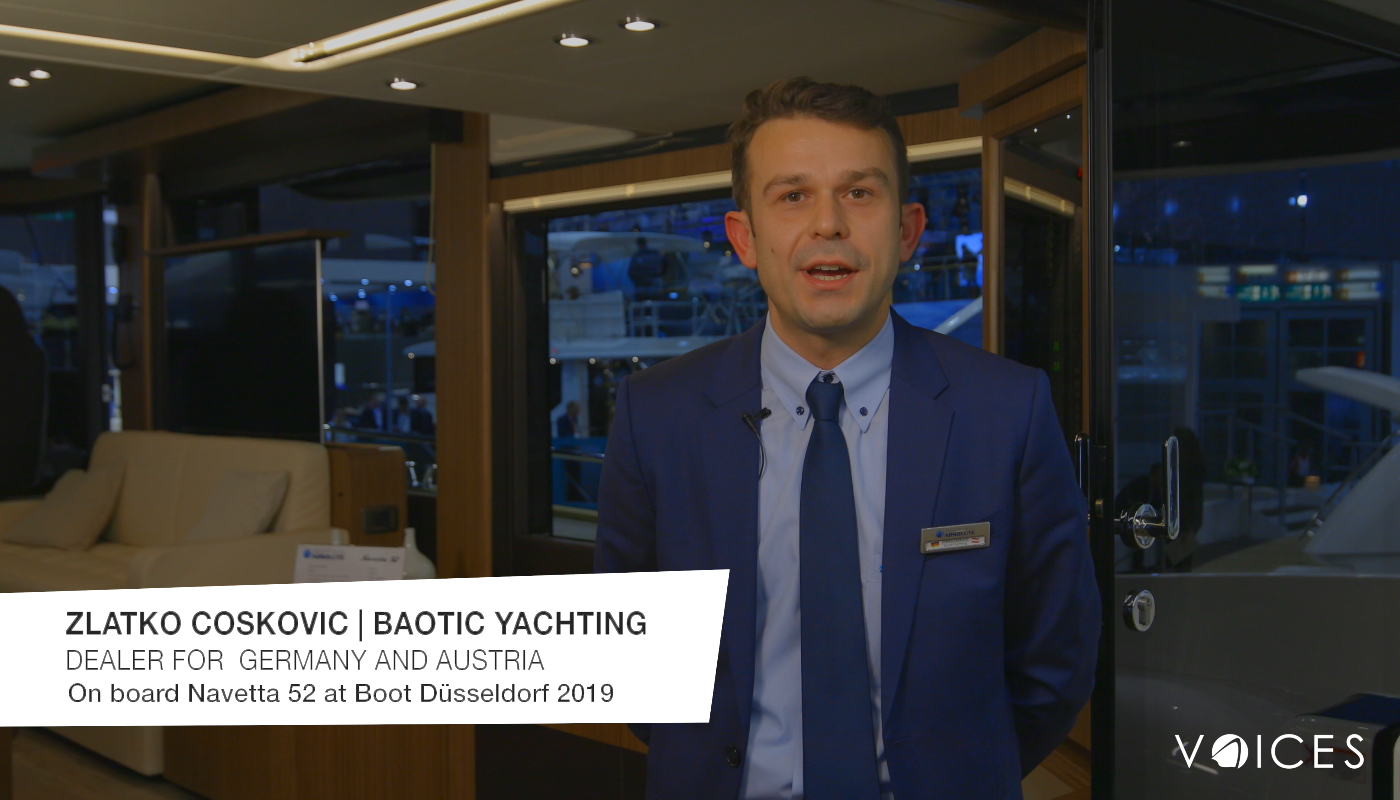 We're at the sixth appointment with "The Absolute Voices", our section dedicated to the voices of the main players within Absolute Yachts' world. Last week, we met our first European dealer; today, we continue with dealers of the old continent moving from Turkey to Central Europe.
Zlatko Coskovic, Sales Manager of Baotic Yachting, takes us on board the Navetta 52 between the wide main deck and the pilot station.
Baotic Yachting is an internationally active company based in Frankfurt and with partners throughout Europe: seven sales offices, two marinas and three assistance and charter points. Baotic Yachting offers complete extraordinary assistance services that, combined with a long experience in the boating sector, provide customers with a high level of knowledge and professionalism.
The Navetta 52 is characterized by highly functional beautiful spaces. The large glass windows in the saloon give an exceptional panoramic view for a boat of this size and the pilot station, too, is amazing.
So, let's find out together with Zlatko other important features of the Navetta 52 and the modus operandi of Baotic Yachting. Enjoy the video!