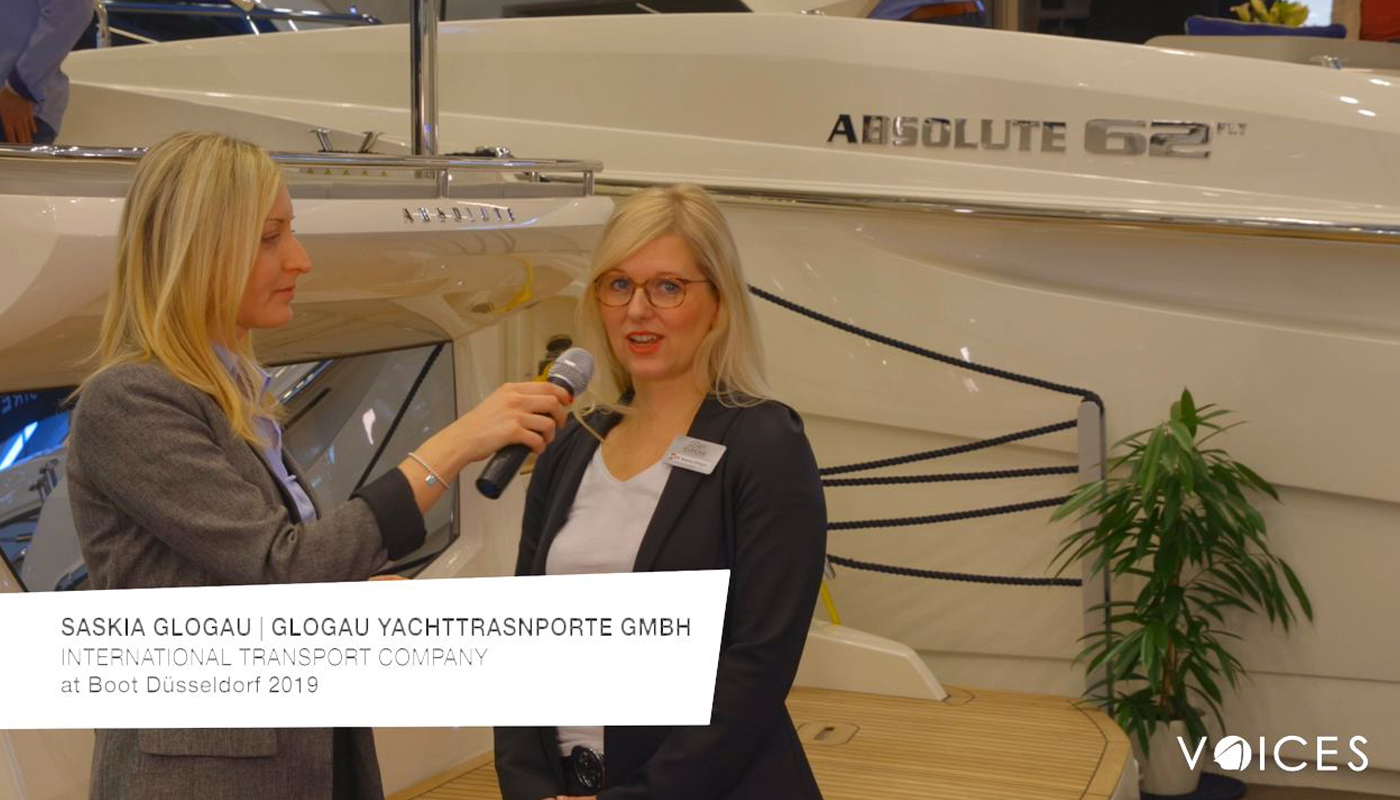 Welcome to a new appointment with The Absolute Voices, the section that makes you know Absolute Yachts through the interviews of those who, day after day, live in close proximity to our reality. Our today's appointment puts an end to interviews from 2019 boot Düsseldorf that have seen as protagonists three Absolute's European dealers: Deniz Yatcilik, Baotic Yachting, Adriatic Wave and not only.
Today, in fact, we'll know Mrs Saskia Glogau, Managing Director of Glogau Internationale Yachttransporte GmbH, a global German yacht transportation company that has been collaborating with Absolute for years.
Expertise, innovation and reliability are the key elements that make Glogau Yachttransporte GmbH completely different from competitors. For 30 years, their team has been working every day to offer customers total safety in yacht transportation.
In front of the new 62 FLY, Saskia tells us how she knew Absolute Yachts and unveils some details about the modus operandi of her company.