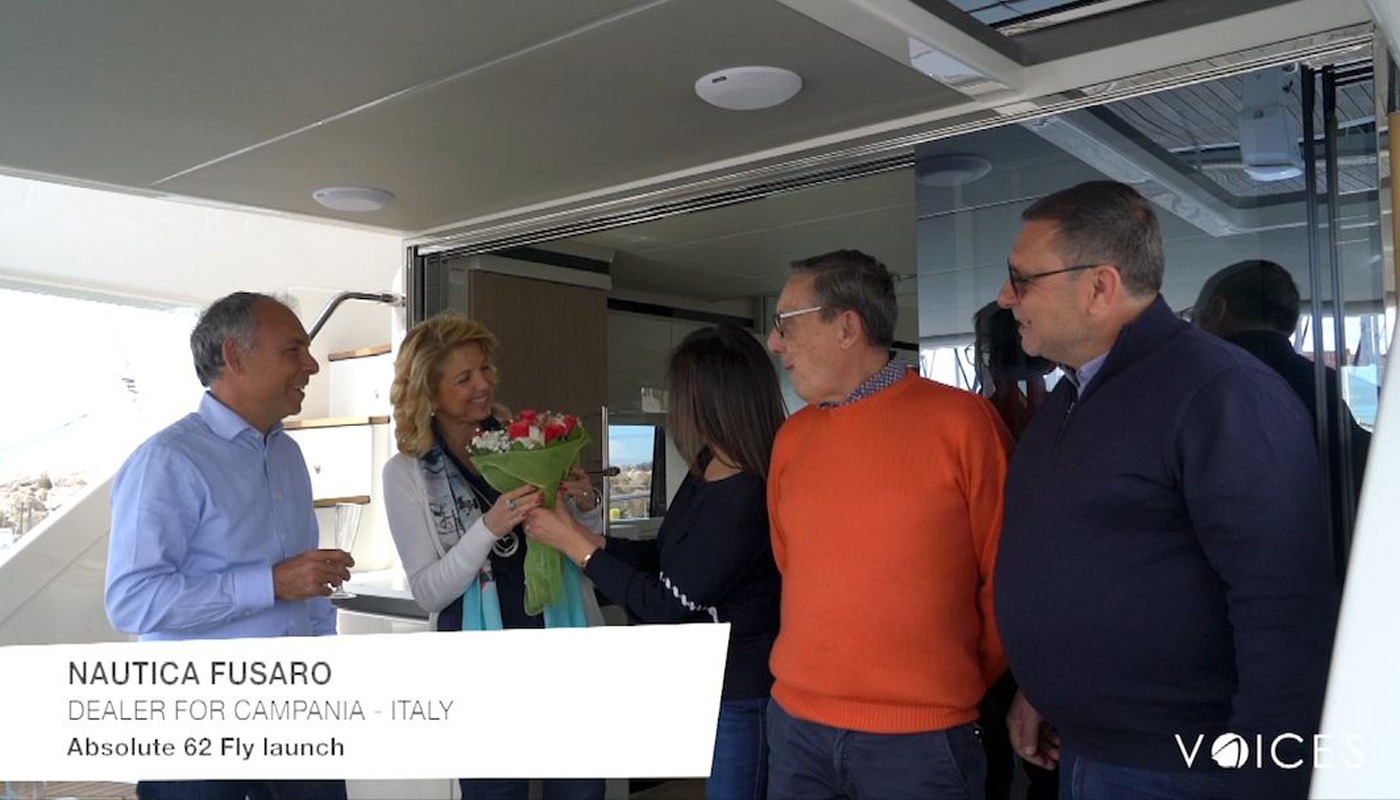 The Absolute Voices, our appointment with interviews to the main players of Absolute's world, comes back. Today, we go to Bacoli, in the province of Naples, to know Edoardo and Valeria and celebrate the launch of the new Absolute 62 Fly delivered by Nautica Fusaro, our official dealer for Campania.
In addition to sales, Nautica Fusaro also deals with boat repairs, haulage and mooring services. Initially created as a winter storage, the company has quickly become the leader in boat sales in southern Italy thanks to its professionalism.
Officially presented out of water during 2019 boot Dusseldorf and shown in water for the first time at Miami Yacht Show, the Absolute 62 Fly is the proof of how comfort, luxury and functionality can evolve without having to increase the yacht structure.
What travels do Edoardo and Valeria have in store for the next months?