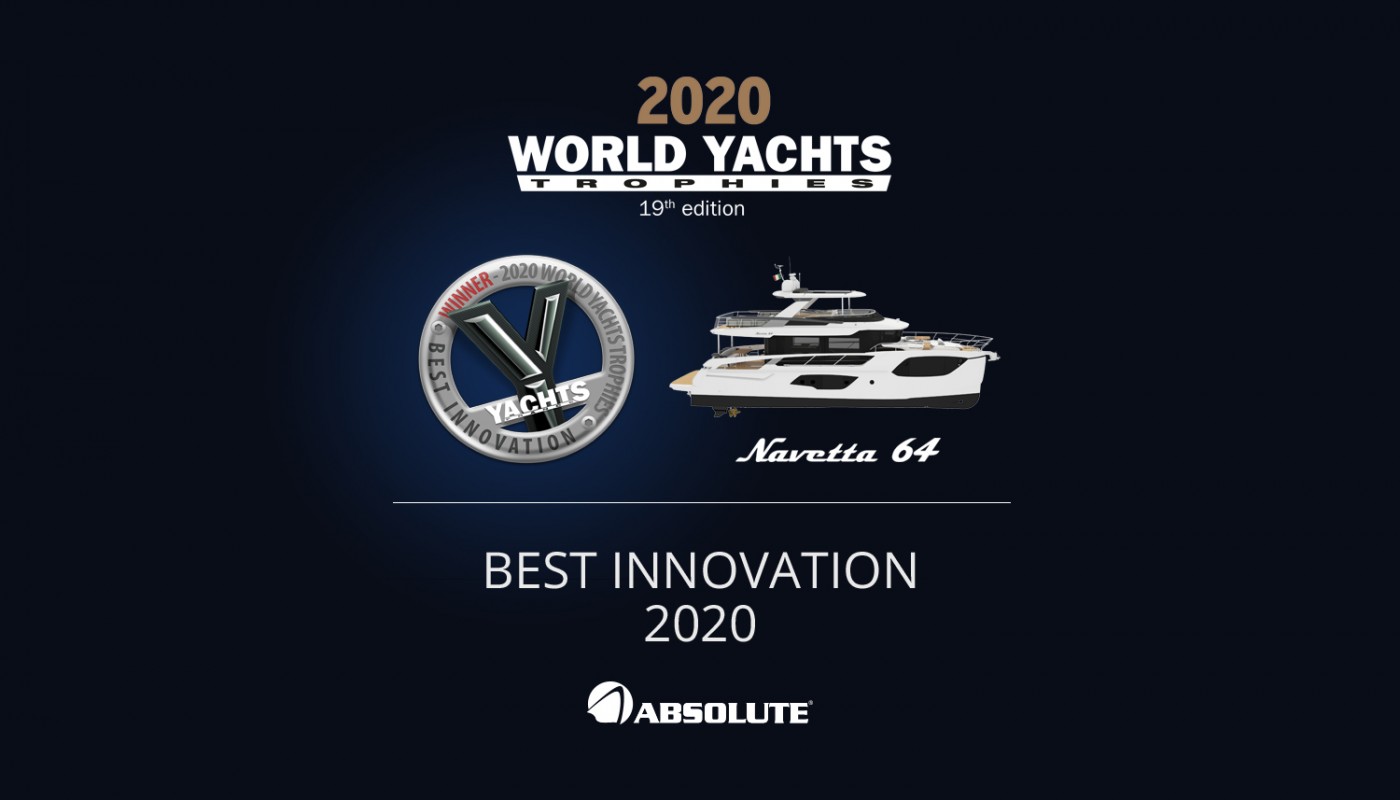 Sometimes we wonder if the real success is the one that makes you clap or the one that makes your heart beat. When talking about passion, well, the ambition could be to get both results.
Thus, after having successfully overcame the initial confrontation with dealers, media and the first shipowners on board, the new Navetta 64 has been awarded with a first important official acknowledgment, received during the 19th edition of World Yachts Trophies, as "Best Innovation Model" among 64' and 80'.
Patrizia Gobbi – Absolute Yachts' General Manager – was present on behalf of the whole Absolute team to receive the accolade, during the Gala Dinner which took place Saturday September 12th in the beach in front of Cartlon International, in the bay of Cannes, with more than 60 yachts finalists.
Here's the motivation of the jury, including journalists, historians and experts of the nautical world:
"The Navetta range developed by the Italian manufacturer Absolute has been enriched by a new model with totally new features such as a beach club on the platform that allows you to enjoy a very nice living space near the water. To ensure that this place is perfectly watertight, Absolute has developed an automatic inflatable seal system as soon as the doors are closed. Three beautiful cabins plus once for the sailor share the lower deck, benefiting from a very nice outside view thanks to the presence of numerous glass surfaces. Another particularly interesting feature is that the main part of the fly can be completely closed."   
"We are very proud of this award, it is an acknowledgment that rewards the innate dedication of the shipyard when talking about innovation, research and development of new solutions. These are the contributions that we consider essential in order to ensure to the Made in Italy manufacturing production the deserved leadership role" (Patrizia Gobbi).