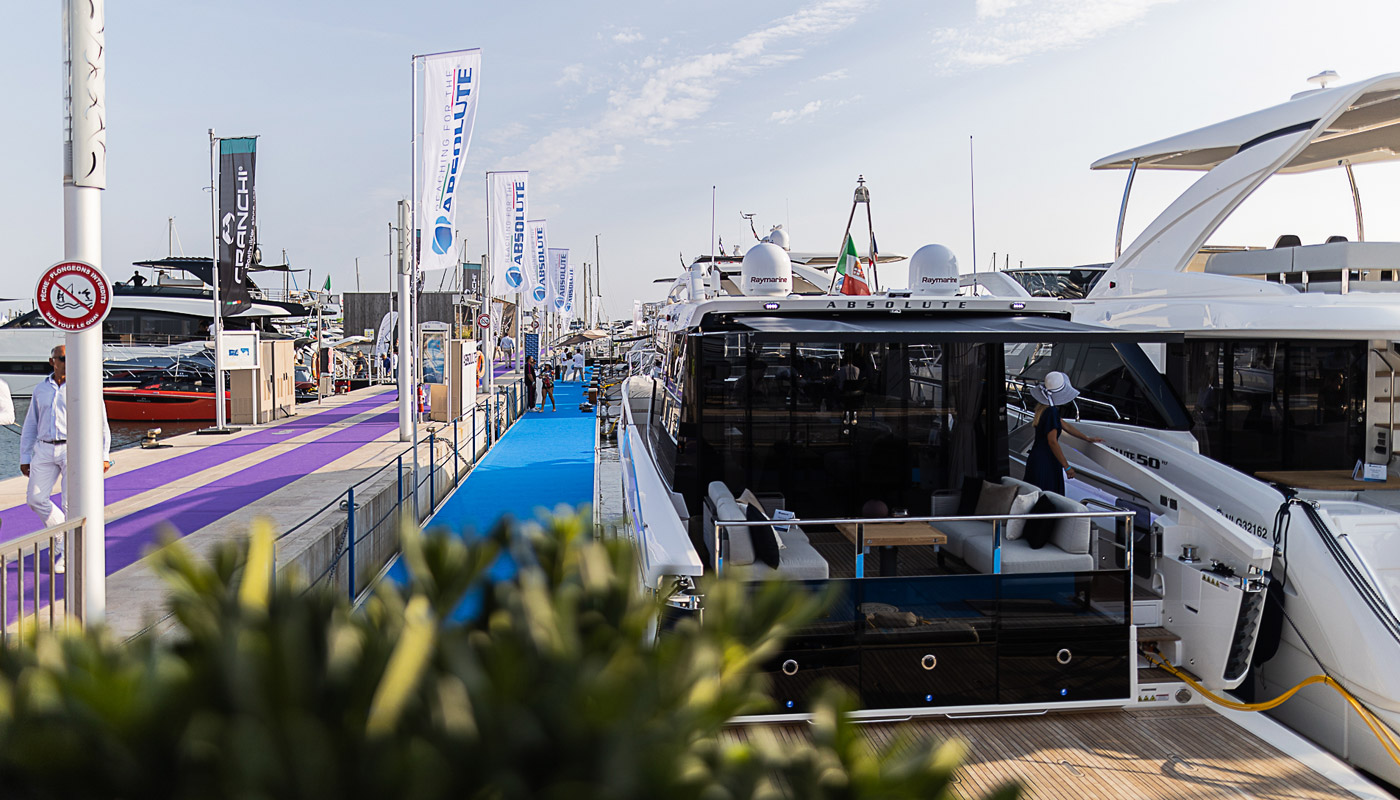 Absolute's innovative and engineering efforts were fully rewarded in Cannes. Absolute joined the French boat show with its full Navetta range, two boats from the FLY range, and the two recent Generation 2022 boats: 48 Coupé, the first versatile and sporty creation in the brand-new Coupé line, and the multifaceted and spacious 60 FLY, which was awarded for Best Layout in the 45' – 60' category during the "World Yacht Trophies" ceremony.
Both boats surprised visitors for their unique design, the eco-friendly solutions consistent with the show's strong focus on sustainability, and the functionality of the new modular furnishings.
A highlight of the event was the awards ceremony held for Absolute's four Top Dealers 2021, loyal partners who have stood out for their collaboration, commitment and strategy this year.
A Croatian company with offices in Chioggia, Italy, Adriatic Wave is our Best Brand Ambassador "For the dedication and consistency in the promotional activities towards the brand, both on social media platforms and during private events, always carried out in elegant and engaging ways."
A crucial dealer in Hong Kong, Absolute Marine Limited was named Best Strategic Dealer "For their foresight and strategy in managing the market in South-East Asia, and for their pioneering spirit that has always distinguished their business approach".
The French Barcares Yachting was Absolute's Best Growing Dealer "For the rapidity that has characterized the growth of the business within their territory and for the remarkable sales target achieved up to now".
Finally, the American One Water Yacht Group was named Best Stocking Dealer, "For establishing a consistent and complete stock of yachts throughout the whole ranges, aimed at raising our brand awareness in their market".