Founded in 1995, Amoyachts is a prestigious yacht broker, specialized in motor yachts and based in the Balearic Island of Ibiza, and therefore easily accessible for international tourism. Our sales team operates the national and international markets.
The main office is located in the heart of the Marina Botafoch, the port of Ibiza town, and offers exceptional access to the port moorings, facilities and services.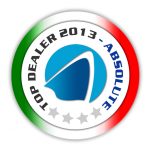 As well as yacht sales the company offers a wide variety of services which we call 'Total Shipmanagement': yacht registration, leasing and charter, maintenance crew, events organization and more and more…all this made with the passion of the lovers of the nautical world and oriented to fulfill all our client's wishes.
We are proud to have become a registered dealer of Absolute Yachts since 2010, reference shipyard on the international yacht market.
We offer an exquisite selection of new and used yachts for purchase. Transparency and honest customer service provides you with a high degree of security when making your decision to buy. For us, quality and customer satisfaction are our top priorities and as such, we will do our upmost to help you make the right choice.
Our team is composed by a total of 10 professionals: four persons in the main office dedicated to administration tasks, and six dedicated to services and maintenance.
ABS Marine Sales S. L. – General Headquarters for Spain
Marina Botafoch - Local 106 - 07800 Ibiza
Spain
+34 650801839 Andreas Mogle
Av. Jaime III, 17, Entlo. C 07012 Palma, Spain
Spain
+34 650801839 Andreas Mogle
Puerto Portals, local 74 07181 Mallorca
Spain
+34 650801839 Andreas Mogle
Sea Trial
Mares – 48 Coupé
15/01/2022