Absolute Marine Limited was established by Thomas Woo in 2014 for the sole purpose of distributing Absolute yachts in Hong Kong. Thomas Woo has been a Yacht Broker since 2006. He's been owner and captain for more than 20years. His passion for boating and desire to solve boating related problems for clients has managed to establish a good reputation for him in the HK boating industry. Piloting his own boat in HK boating hot spot on most weekends and holidays, he spends his down time boating with clients or potential clients, "Work hard during weekdays, work harder during holidays." is the kind of attitude that gives him a competitive edge since most clients need help or advise when they use their boats on weekends or holidays. He believes offering immediate help when it is needed is essential as part of after sales service.
Hong Kong is a very compact and energetic city.
A 10 minutes drive from Central (the city financial center) will take you to Aberdeen, a major boating hot spot with Marina likes Aberdeen Marina's Club and Aberdeen Boat Club. A short 10 minutes cruise from Aberdeen will take you to our famous beaches or traditional fishing village with numerous seafood restaurants. Our service center is set up here in Aberdeen.
30 minutes drive from Central you will reach Sai Kung (the back garden of HK) which is another boating hotspot with Marina like Club Marina Cove, Hebe Haven Yacht Club, HK Marina and Royal HK Yacht Club. Our office set up here and our Absolute 45Fly is kept in Club Marina Cove.

TOP DEALER 2016
For being proficient and available to the colleagues of the Absolute Network and for sharing the marketing possibilities of the main events in the Asian-Pacific region.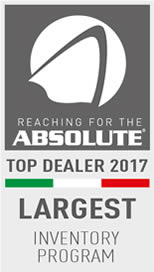 TOP DEALER 2017
In a mature and highly saturated market, he established a consistent and complete set of yachts in order to boost our brand awareness in the market.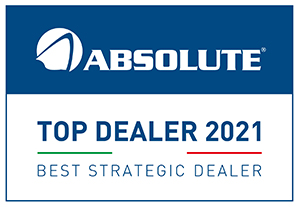 A crucial dealer in Hong Kong, Absolute Marine Limited was named Best Strategic Dealer "For their foresight and strategy in managing the market in South-East Asia, and for their pioneering spirit that has always distinguished their business approach".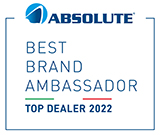 For the presentation of the products and prestige of Absolute brand among demanding and qualified customers.
21 Tam Kung Temple Road - Shau Kei Wan, NT Hong Kong
Hong Kong
+852 2323 5223
+852 2323 1200
Sea Trial
Oriental Daily – Navetta 73 – March 2018
12/03/2018