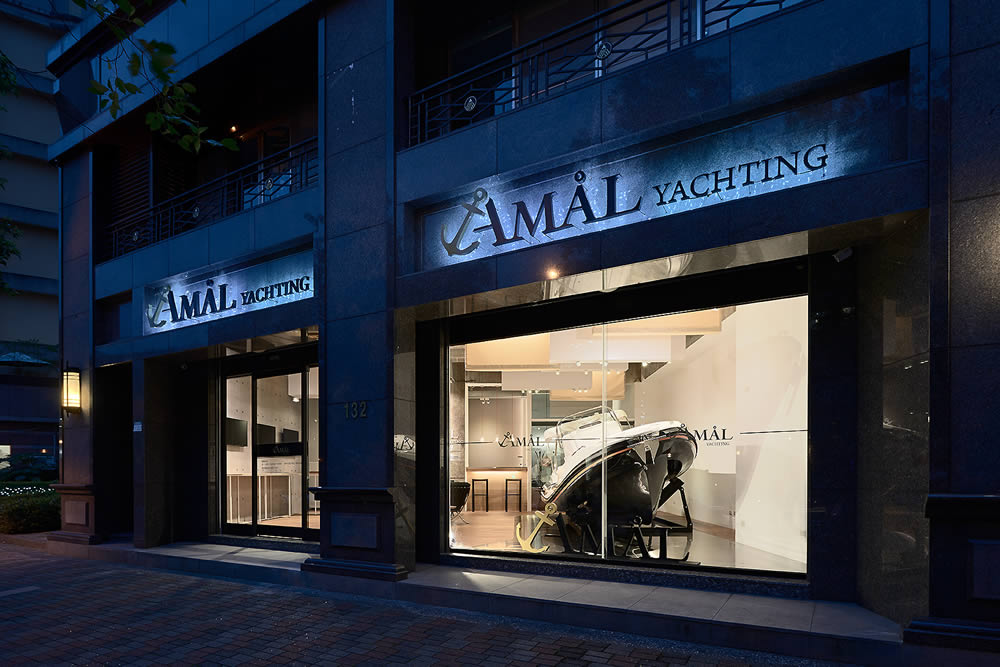 Founded in Taipei, 2014, Amal combines en enthusiastic and experienced team to focus on Asia's sophisticated yachting market.
Not just being a dealer, Amal aims to create a new milestone of yachting, to deliver a real yachting lifestyle to the Asia market through our profession and passion in this field.
Therefore, we setup a very first yachts store to demonstrate real boats indoor in Taiwan. We also dedicate ourselves to provide complete yachting experience through offering aftersales service and captain.
No.132, Jingye 1st Rd., Zhongshan Dist., Taipei City 10462, Taiwan
Taiwan
+886 2 8502 1087
+886 2 8502 2087
Sea Trial
Navetta 73 Seafront March 2019
01/03/2019
58 FLY – SeaFront Magazine 2019
01/01/2019