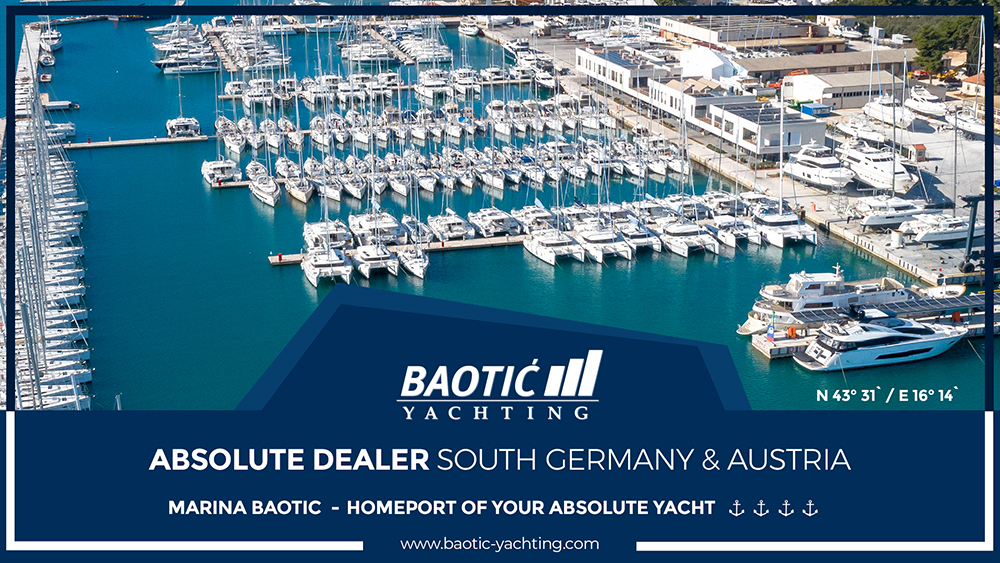 Baotic Yachting as part of the Baotic group is an internationally active company which was founded in 1981 by Mr. Zeljko Baotic and is owned and run by the Baotic family.
The Baotic group employs 270 people in its different divisions.
With the headquarter in Frankfurt/Germany, partners across Europe, 5 sales offices, 2 own marinas, 2 service and a charter station – Baotic Yachting is offering a structure providing qualitative and competent support. 150 employees take care of all your demands in the nautical division. With 400 berths in total and 100 dry docks, biggest boat gas station in Croatia, a travel lift which has a capacity of up to 220 tons and the fix crane with a lifting capacity of 32 tons, Baotic Yachting is one of the most complete marine service providers in the nautical industry. Years of experience provide a high level of knowledge and professionalism to our customers.
With more than 360 delivered yachts, 2 owned marinas and a charter fleet we are proud of the past and look forward to the future.
We offer qualitative new and used boats and remain at your disposal for a professional consultation regarding purchase, service, berthplaces/marinas, charter, charter management, financing, transport, custom clearance and launching.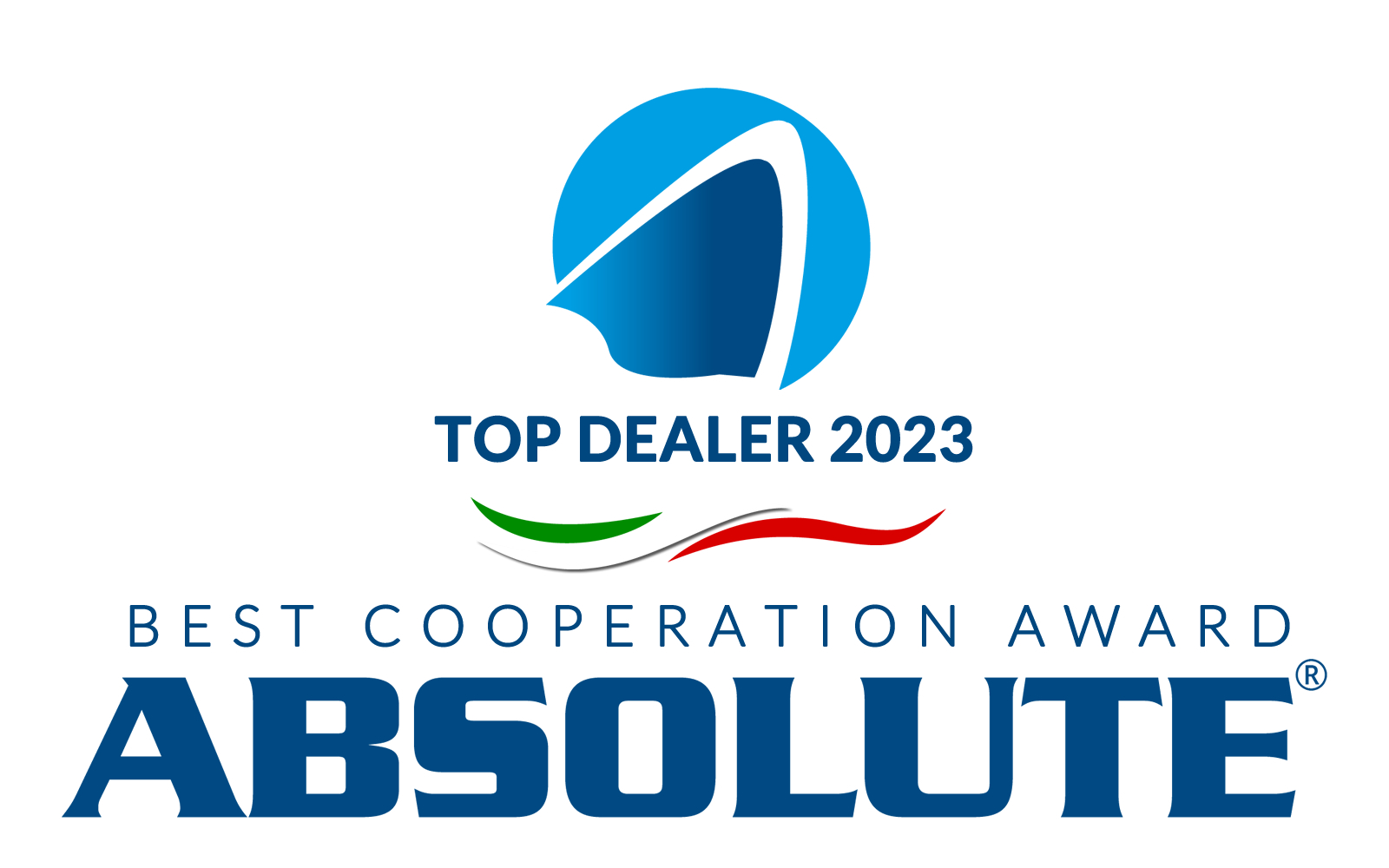 TOP DEALER 2023
For the punctuality and discipline with which they work with Absolute, for the harmony and respect with which they conduct their business partnership, enhancing the organisational efficiency of our company.
Edisonstrasse 6, 60388 Frankfurt am Main
Germany
0049 0 69 - 829 788 0
0049 0 69 - 829 788 28
0049 0 69 - 829 788 11
Hummelgasse 14, 1130 Vienna , Austria
Austria
Sea Trial
YachtRevue – Navetta 64
07/09/2020
Ocean7 – Nav 58 e 58 FLY – September 2017
05/10/2017