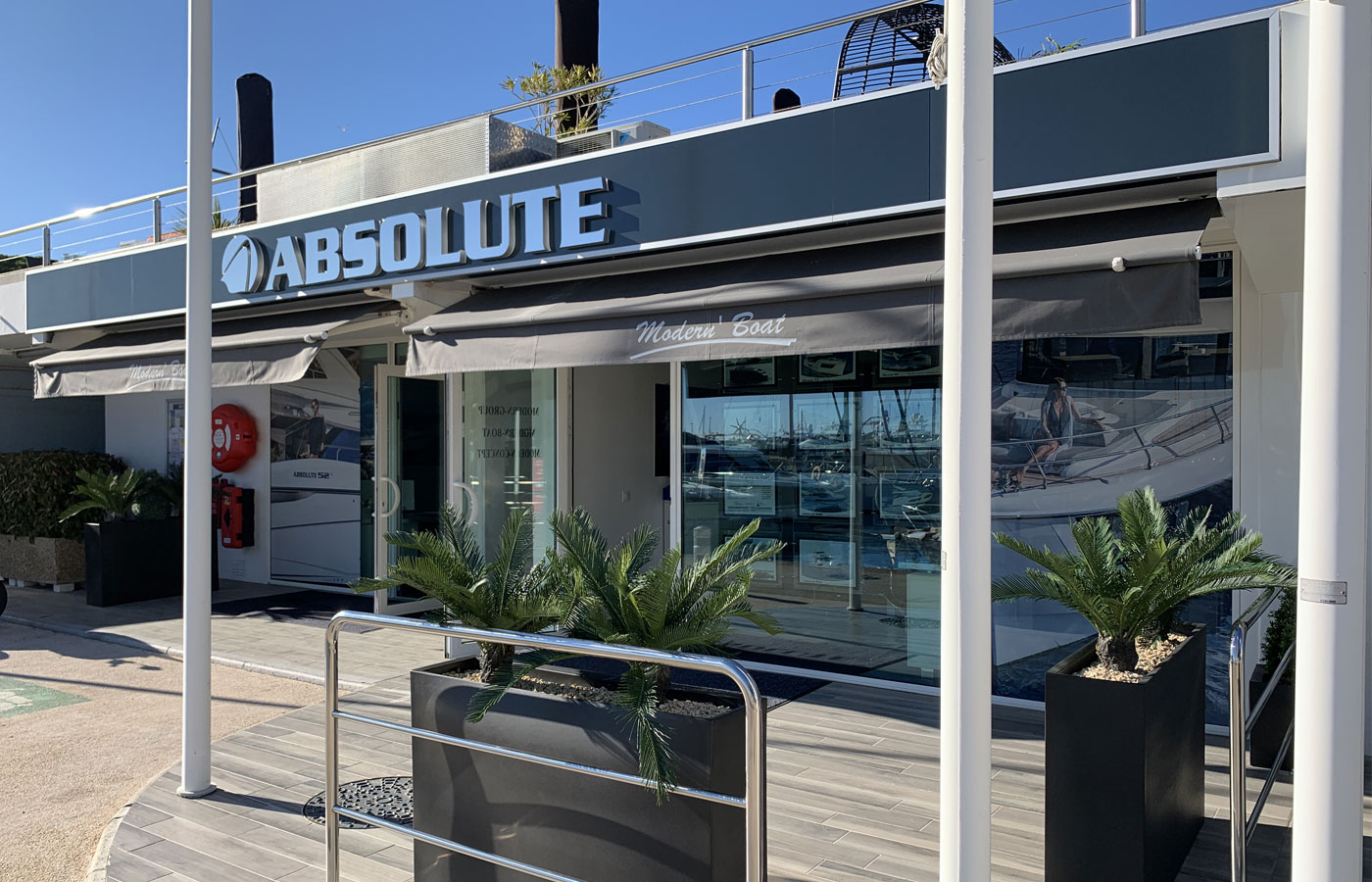 It is with great pride and pleasure that MODERN' BOAT, specializing in the sale of new and used boats and operating on the port of Mandelieu La Napoule, can boast the exclusive distribution of ABSOLUTE boats on the Departments Alpes Maritimes and Var.
Boasting an exceptional location in the bay of Cannes and equal distances between Monaco and Saint-Tropez, Port Mandelieu La Napoule has 717 berths leasing, 6m to 52 m, and 200 seats in puplic port with a site for passing boats up to 35 meters. Close to golf courses and Mandelieu airfield, we are fortunate to welcome many tourists each year, who come to enjoy the exceptional panorama of Lérins Islands, offering a pleasant navigation area in all seasons.
Totally in tune with the style, the design and the excellent quality of manufacturing units proposed by the Yard ABSOLUTE, MODERN'BOAT, pleased to welcome you to help you discover the world of "Great Spaces" in the nautical world . Patrice GUEUX will be nice to meet you for any information.
Modern'Boat offers different services:
SALE NEW AND USED BOATS
Putting his experience and network of professionals at your service, MODERN'BOAT assists you in acquiring a NEW or USED boat, that best fits your needs and your navigation program.
We also manage for you to sell your used boat, in collaboration with various advertisers to optimize its communication and increase its visual potential buyers.
STUDY OF FINANCE
Our financial advice is at your disposal to offer you the type of financing best suited to your personal situation.
MAINTENANCE
Quality service will be offered for the care and maintenance of your boat, so that it remains a pleasure, thanks to a network of professionals serious and effective, with which we are accustomed to work.
HULL MAINTENANCE
We perform all refit, cleaning – Hull Preparations, Antifouling, preparations and protections Propellers and Headers in collaboration with the shipyard ARIE DE BOOM, Port of Rague (06).
SALE BERTHS
We offer for sale a number of berths in the Port of Mandelieu but also on the Var (83), Port Santa Lucia.
SEASONAL RENTAL
Modern 'Boat invites you to discover its boats to rent, to enjoy without moderation the exceptional Panorama offered by Mediterranean coast.
MODERN' BOAT to serve you ….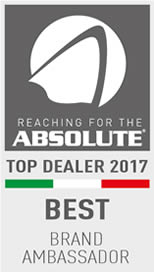 TOP DEALER 2017
For the genuine and passionate commitment in the promotion and diffusion of our name, and for his constant fidelity in many years.

TOP DEALER 2018
For their strong and real presence in the territories and for their loyal collaboration over the years.
233 Av. Henri CLEWS Port La Napoule MANDELIEU
France
Sea Trial
Neptune – 60 FLY
15/06/2022
Neptune – 48 Coupé
01/12/2021