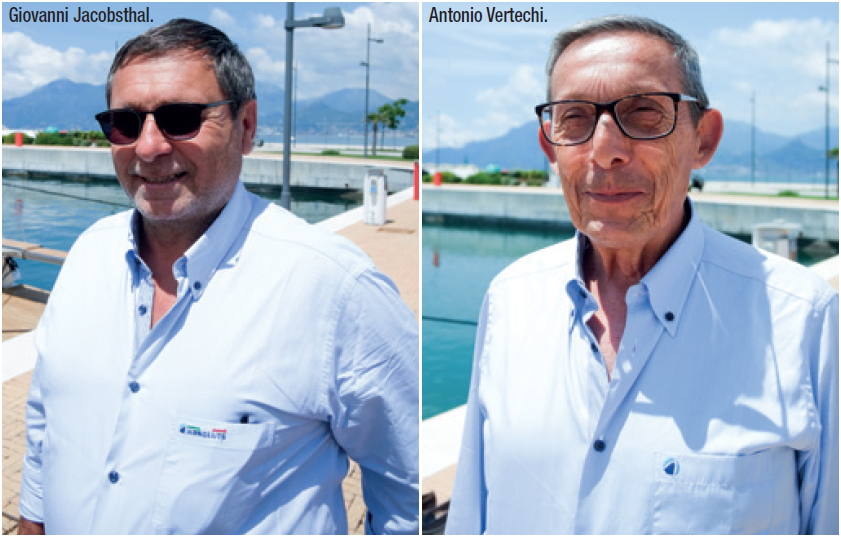 The Nautica Fusaro S.r.l., with almost forty years of experience, provides sales, repairs, launch, towing and mooring activities in the Phlegrean area, in the South of Italy: the headquarters is in Bacoli (Naples), more precisely in the port of Baia (located on the south coast of Tyrrhenian Sea, in the Gulf of Pozzuoli).
The port of Baia is located in a strategic and convenient location to reach the most beautiful coasts of the Tyrrhenian Sea and the enchanting islands of the Campania archipelago: Ischia, Procida, Capri, Sorrento and Amalfi Coast.
For about twenty years, the two founders of Nautica Fusaro, Antonio Vertechi e Giovanni Jacobsthal, have been working with one of the most prestigious Italian shipyards (Gobbi) and the end of the selling season 2003 saw the end of this collaboration.
Nautica Fusaro became an Absolute dealer right after the Absolute company was founded in 2003.
Thanks to the status of Volvo Penta authorized workshop, Nautica Fusaro grants to its owners a 360° assistance and an excellent after-sales service.
Via Giulio Cesare 86 - 86/A - 80070 Bacoli (NA) - Italia
Italy
Porto di Baia - Via Molo di Baia - 80070 Bacoli (NA) - Italia
Italy
Antonio Vertechi +39 3356531180
Giovanni Jacobsthal + 39 3356531185
Sea Trial
Barche – Nautica Fusaro – Luglio 2018
30/07/2018