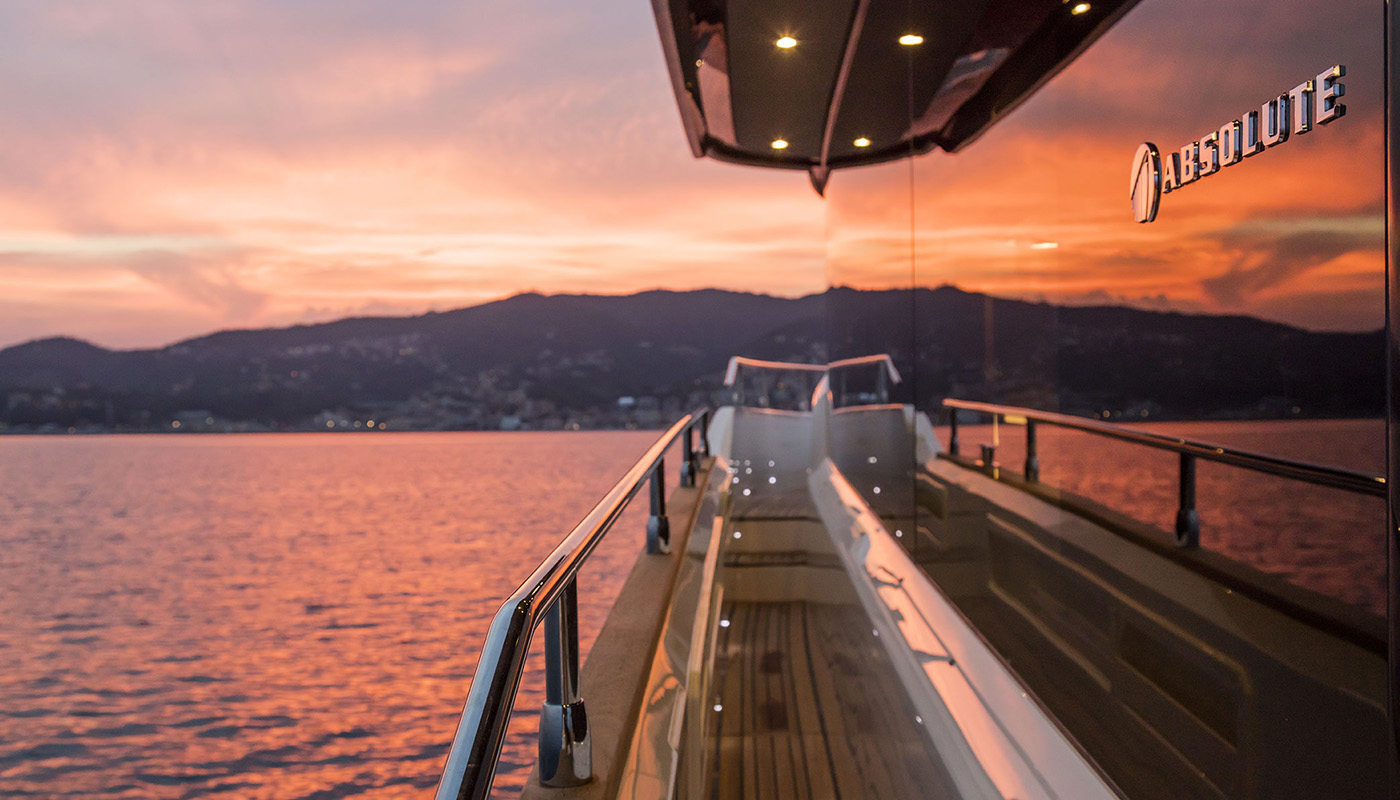 "We are the whalers
that never see wheat in the ear."
(R. Kipling from "Captains Courageous")
Sailing the sea is a passion. The first lights of sunrise, the slow lapping against the ship's side, a seagulls' song, leaving the moorings, filled by the exciting charm of the boundless horizon. This is an essential inspiration for every captain.
Sailing the sea is a responsibility. Tracing the safer route, exploring the symptoms of the sky and reading into the weather chart, reassuring and brightening up the crew and one's own guests. This is an essential instinct for every captain.
Absolute knows, appreciates and dedicates itself to both these roots of the deepest maritime identity. Since the first pencil-sketched lines, drawn in the preliminary drafts, each Absolute boat comes into the world to enhance the passion for the Great Sea and to support the experience and caution that the seamen of each latitude have learned through the respect of the Great Sea.
There is a wide variety of planning and construction methods to perceive a boat: to guide one's own choices, Absolute has decided to always follow the safer and more reliable direction, beyond and above the basic normative precepts.
Nowadays, we note in the market the proliferation of boats that are certified in the highest design category "A" for the "CE mark", i.e. watercrafts lower than 24 meters (even much lower than this size) for which there is the ability to sail without any wave height limitation or wind strength limitation. In front of such endless certainty, Absolute emphasizes its preference for the safer and more reliable road.
Although the implemented projects and the engineering criteria comply with such "A category", Absolute prefers to sell all its boats latest by "B category", drawing all users' attention to the very adverse weather conditions that this category calls for, i.e. 4 meters high waves and force 8 wind on the Beaufort scale (wind blowing at more than 35 knots).
The passion for the endless horizon should never overstep captain's responsibility: this awareness should condition every ship owner's choices, as well as it inspires Absolute to voluntarily limit the sale of its boats to "B category", despite the building in "A category": have a safe sailing!!!