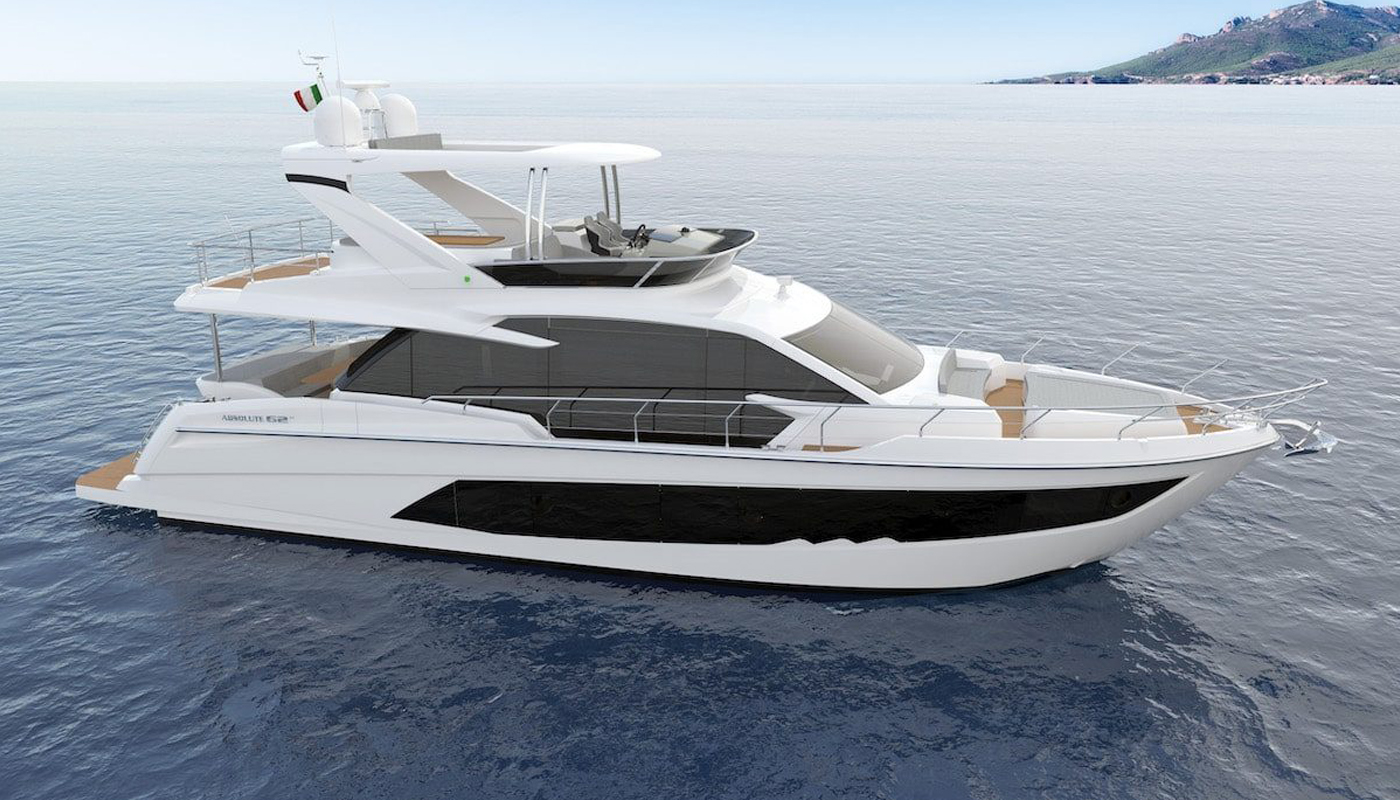 What has Absolute to do with that discipline, the alchemy, between empirical science and art, aimed at the transmutation of the metal into gold? The answer came during the Boot Düsseldorf 2019.
No alembics, magic potions or good luck ceremonies have been necessary to be enchanted by the beauty of the most recent Absolute Yachts creation: the 62 FLY, "The Absolute Alchemy".
The modern alchemists of the shipyard have mixed innovation, technology and Italian craftsmanship and the result has been impressive… no trick nor illusion: everything is real!
This model, including three wide cabins each one with private toilet and shower, has been created thanks to the continuous research work and to the efforts enthusiastically fed by the whole Absolute team. A fourth cabin, eventually equipped with twin beds, can be chosen as option to welcome the guests or the crew.
The Volvo Penta IPS-950 D11 engines, with tractor propellers, and the famous Absolute hull ensure minimum consumption, ease of maneuverability and absence of vibrations. The inner spaces are optimized in every detail, offering an absolute comfort, which characterizes also the main deck, thanks to the galley – finely refined and furnished – at the entrance of the salon, studied to offer the unique "en plein air" perception, granted by the Absolute style.
The clever combination between materials and valuable finishing is the frame of a boat characterized by an immersive beauty and a celebrated quality. The result? A real spell for the eyes… and not only.
Nothing is left to chance when aiming at the absolute!
Find your dealer at: