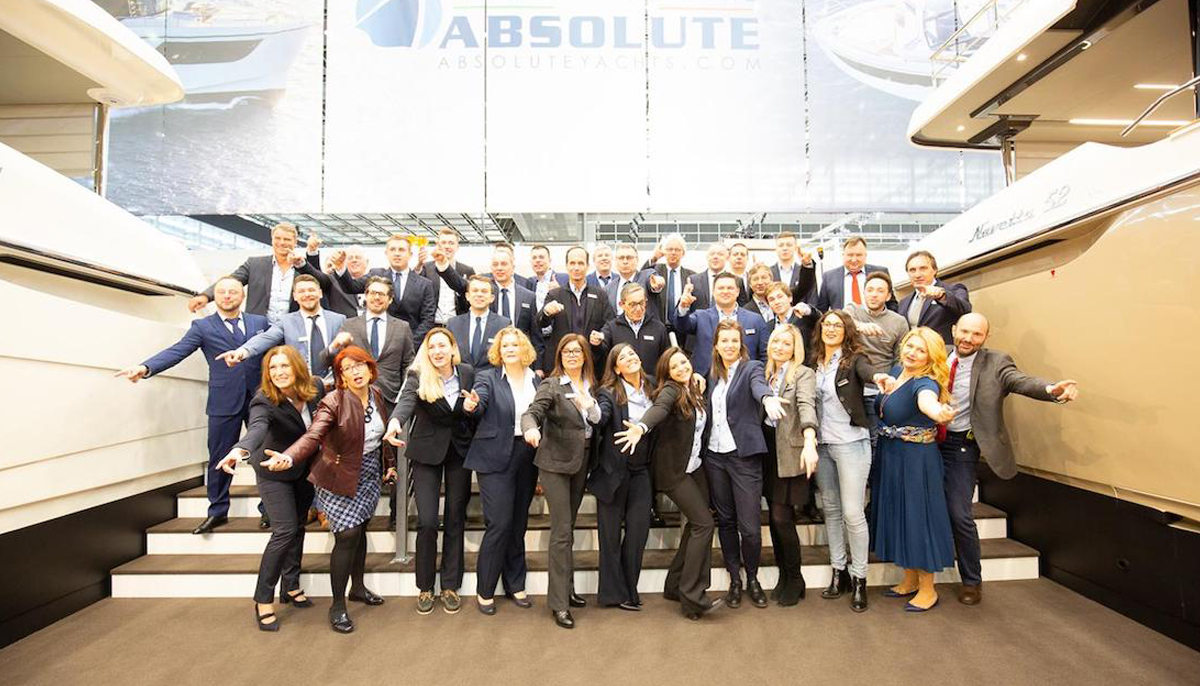 "The world is full of magical things patiently waiting for our wits to grow sharper"
William Butler Yeats
To the sound of the word "abracadabra", a red tarp has magically fallen, showing to the world "The Absolute Alchemy", the unique magnificence of the new 62 FLY. The audience reactions? Open mouths, astonished gazes and cheers were the framework of this remarkable event.
We are not talking about the moments of an illusionism performance, but rather about an important Italian history, which has been experienced by the visitors during the recent Boot Düsseldorf, where for the first time Absolute has shown to the excited audience its most recent creation, result of the whole team' talent.
The nautical world has found in the biggest European indoor boat show an occasion to "sharpen" the sensory perceptions, as the Irish poet, author and playwright William Butler Yeats would have said.
Behind the magic, the secret ingredient that Absolute has used to make the visitors'experiences "absolute", there is a pioneering technological research, innovative stylistic features, together with a unique constructive method considered as one of the most developed in the world. This excellence makes itself tangible to the boating enthusiasts and specialists through the models exhibited in Düsseldorf, the 50 FLY, the Navetta 52 and the very young Navetta 48, together with the 62 FLY.