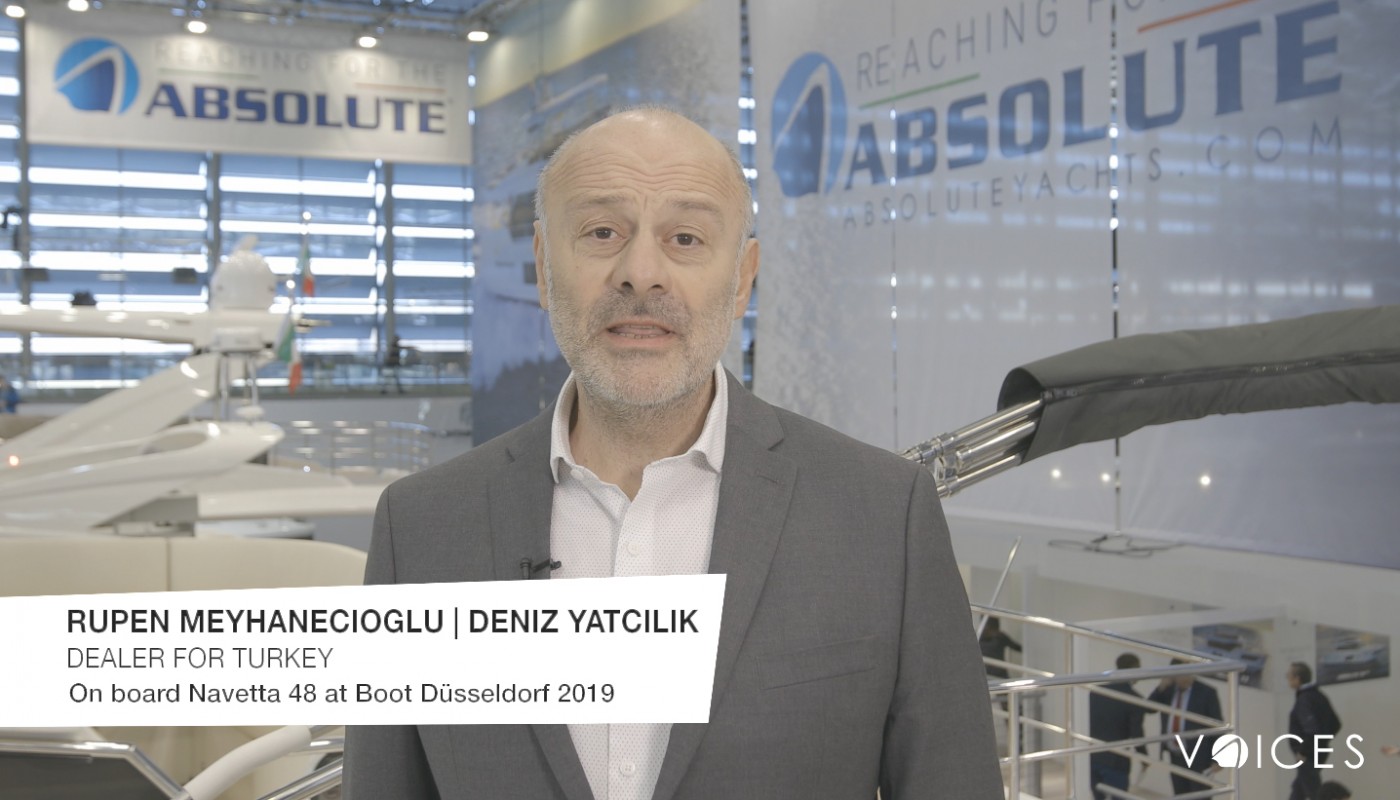 "The Absolute Voices" returns for its fifth appointment and makes us know the first European dealer of this video series:  Rupen Meyhanecioglu of Deniz Yactcilik, Absolute dealer in Turkey, interviewed at boot Düsseldorf 2019.
Family-run since 1998, Deniz Yactcilik is the leading yacht leader in Turkey. Their mission is to improve the sailing experience of their customers, going beyond the simple purchase and making sure that customers' expectations are fully and successfully satisfied. After all, Turkey is a real paradise for yachtsmen thanks to its 8,000 km of coasts , 127 blue flag beaches and a long summer. The staff ofDeniz Yactcilik knows that very well.
On board the Navetta 48, Rupen makes us discover the amazing features of this yacht and, in particular, the wide spaces that offer an enviable living comfort for boats of bigger sizes.
Interiors are bright, functional and versatile, as clearly shown by the large master cabin that Rupen invites us to visit with him.
What other surprises will this appointment with " The Absolute Voices" have in store for us? Let's find it out in this video.