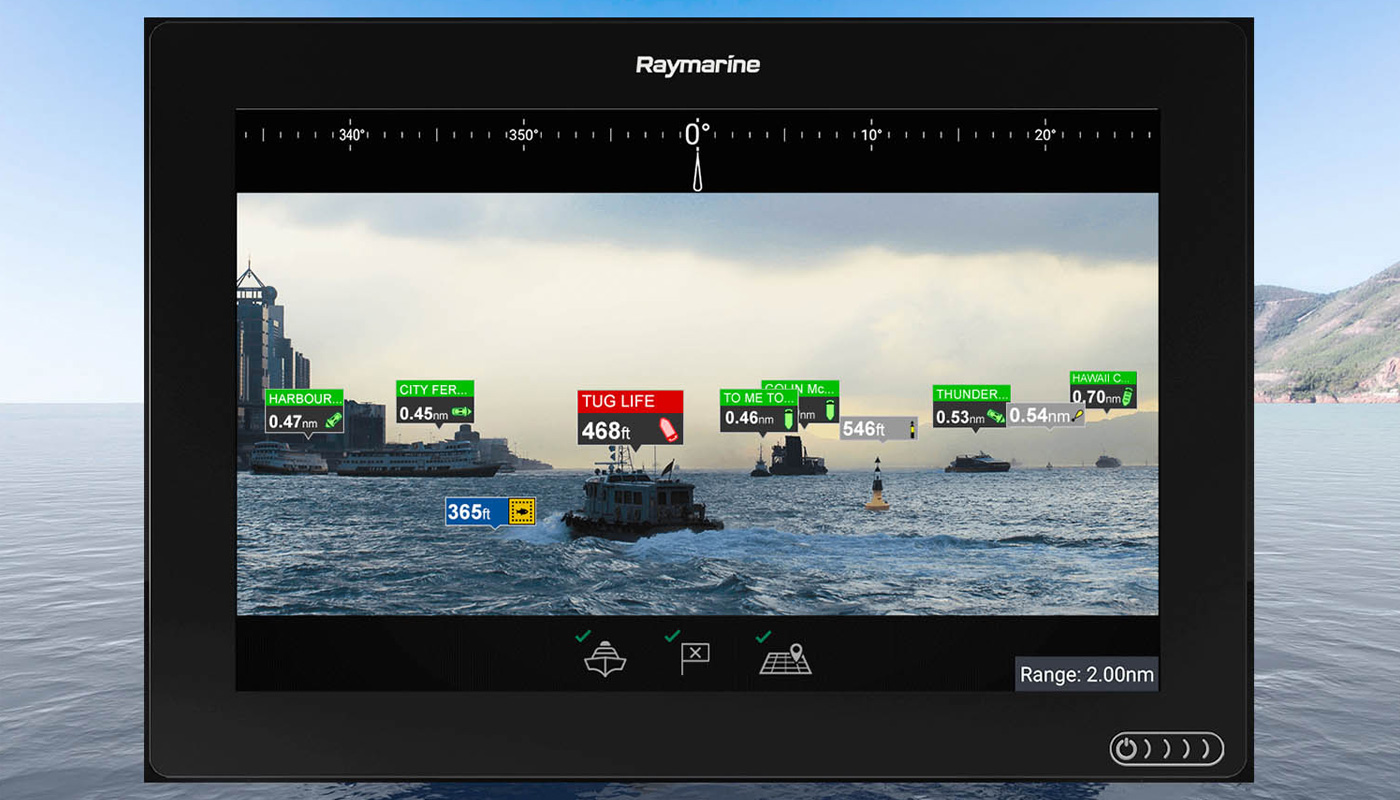 "Machines take me by surprise with great frequency."
Alan Turing, "Computing Machinery and Intelligence", 1950.
Boating is a serious matter: using a boat in the middle of the sea requires skills, knowledge and awareness. Any help that technology can offer must be experienced to enable the captain/owner to manage navigation and life on board in maximum comfort and relax for all his guests.
One of the crucial aspects of navigation is the sense of direction, which is fundamental to approach the ports, to avoid shallows, to navigate through the summer traffic in the most popular areas. To get your bearings, it is essential to recognize the places, to look at the landmarks, to transfer the panorama on the nautical chart and to identify a temporary obstacle even if far away.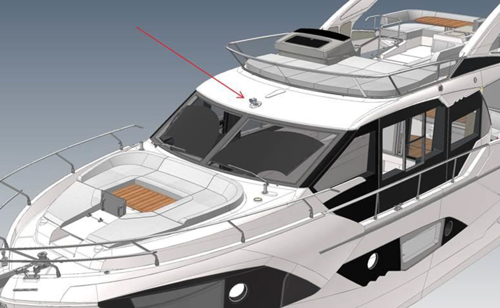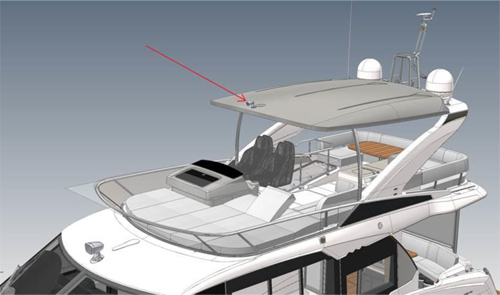 Absolute has welcomed Raymarine's proposal that simplifies – indeed automates the visual identification of lighthouses, buoys, boats, and any other significant object around us. Absolute 47 Fly, novelty 2020, launched during the recent Cannes Yachting Festival, and then again in Düsseldorf and Miami, implements the augmented reality developed by the company that, more than any other, thanks to the tradition and to integration with FLIR, knows how to exploit the combination of chartplotters and cameras.
Apparently it could be trivial. We are talking about installing a front view camera and project its image in the piloting place display with the addition of text marks identifying the eye-catching objects (as mentioned above, headlights, ports, ships, other boats, buoys, etc.). But it is not trivial at all.
In order to obtain a reliable and immediately readable screen, it is necessary to stabilize the image, process its contents with the right amount of artificial intelligence (just enough to "understand" that a certain lump of dots on the screen is a lighthouse – or a ship), estimate its position, and trace its identity on the map and to query the AIS receiver in the event of a ship equipped with its transmitter. Well, it's not exactly child's play, and Raymarine has realized the Augmented Reality system overcoming all the necessary technological challenges.
Absolute has adopted Raymarine's augmented reality system with enthusiasm: without reducing the need of a careful and prudent steering, this system increases the captain's awareness as it simplifies the orientation by reducing the time it takes to consult the charts, which is very appreciable when environmental conditions or surrounding traffic do not allow for distractions.
Absolute has always been strongly motivated to offer a navigation experience and life on board at the highest level of comfort and safety: the augmented reality is a new element in the construction of yachts, which is able to better support this aim.