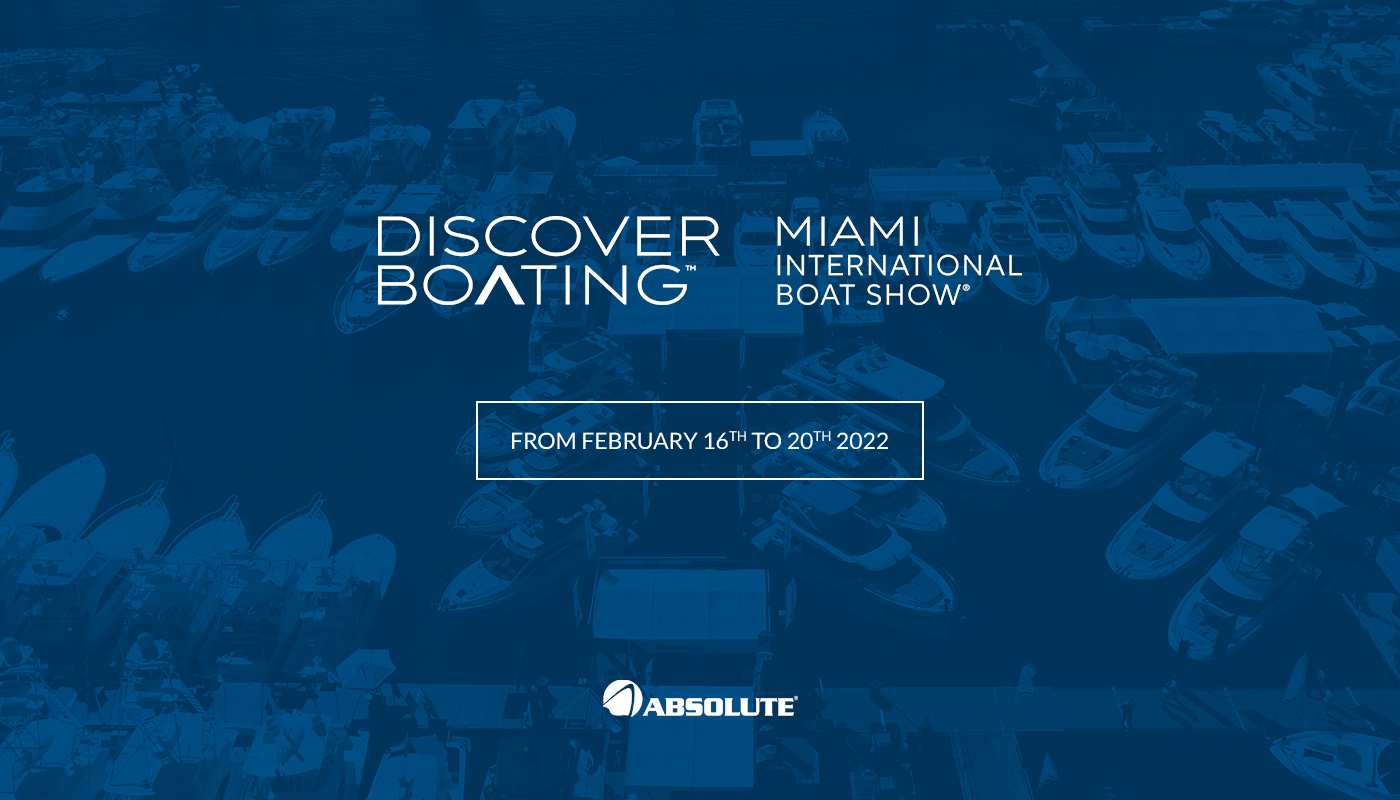 From February 16th to 20th, the curtain is going up on the Miami International Boat Show.
The "largest boat and yacht event in the world" will persuade you that "Life is better on a boat!".
The Miami International Boat Show 2022 consists of five days full of events: the perfect occasion to discover everything on kayaks, superyachts, and the latest aquatic innovations.
At the Absolute booth, you will have the chance to discover and visit three models of the distinctive Navetta range, that will be exhibited on behalf of the shipyard's complete size range: Navetta 58 – The Absolute Leader, Navetta 68 – The Absolute Vision, e Navetta 73 – The Absolute Opera.
With the support of our US dealer network, visitors will be able to tour all boats moored at the Absolute Yachts stand, at One Herald Plaza – South Area, Ramp B.
For more information, please email our subsidiary Absolute of Americas at marketing@absoluteofamericas.com