From 04 to 05 August 2021
Porto di Baia (Bacoli - NA)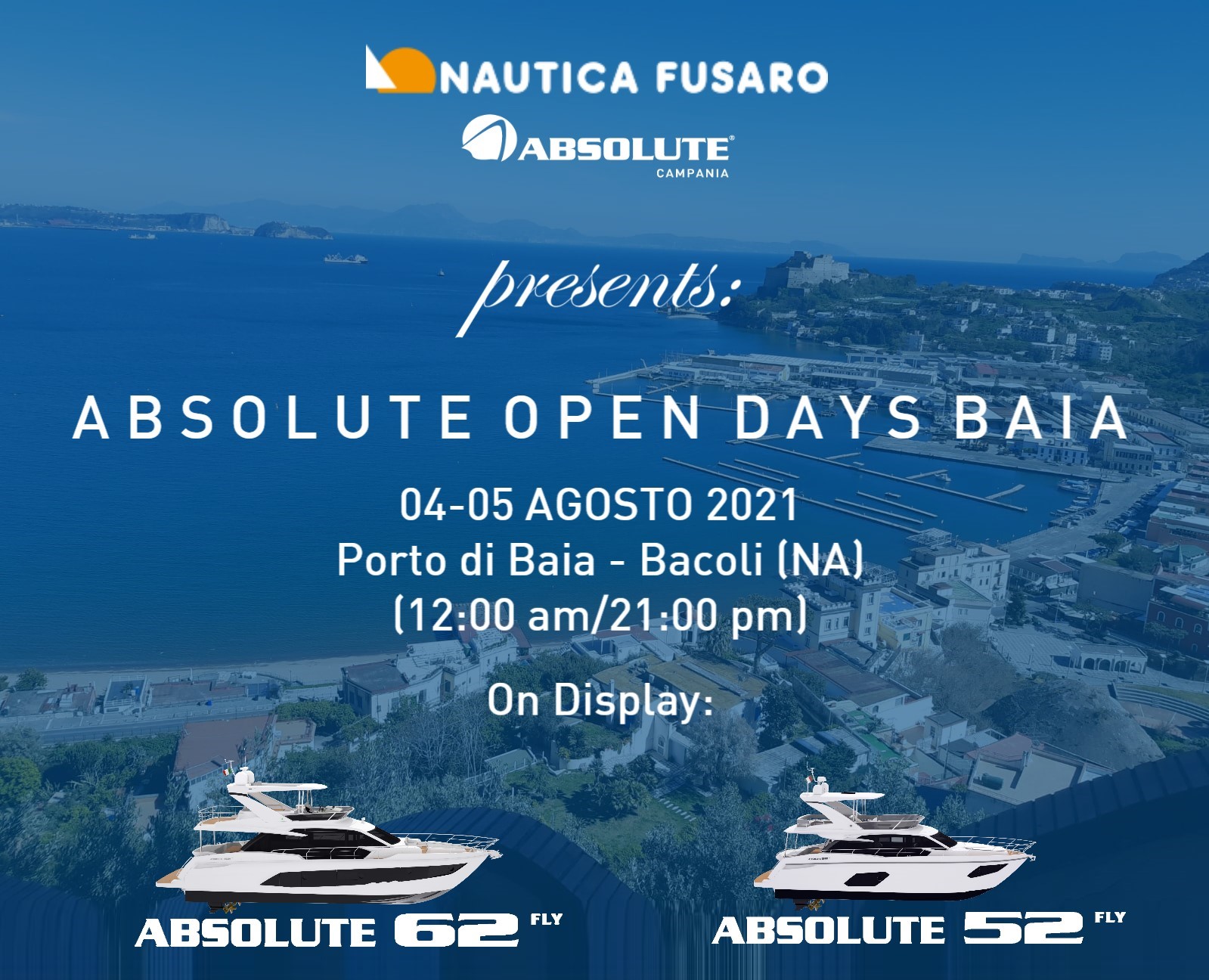 Nautica Fusaro, Absolute Yachts' dealer in Campania, Italy, is glad to invite amateurs and owners to the Absolute Yachts' Open Days Baia 2021 at Porto di Baia in Bacoli, Naples. Book your viewing of the Absolute 52 FLY and 62 FLY and get on board from Wednesday, June 4, to Thursday, June 5.
Located in a strategic position, Marina di Baia is perfect if you want to reach the coasts of the Tyrrhenian Sea and the mesmerizing islands of the Flegrean archipelago (Ischia and Procida), as well as Capri, Sorrento, and the Amalfi Coast.
For more information: info@nauticafusaro.com
For further information, please contact:
Come and live an Absolute exceptional experience! For more information and reservation contact us.